Please help identify these plants
---
I brought these under petshop recommendation
And don't really know much about them. Tank lighting has the sunlight type bulb for plant growth. Sorry, I'm a beginner at the whole planted aquarium thing.
This plant was really cheap as it was quite small and scraggly. I am a bit unsure whether it should be planted in the substrate or not.
IMAG0095.jpg
And this one the petshop recommended but im not really sure what it is
IMAG0086.jpg
Please help someone. I have a feeling the first may be hornwort? Can anyone confirm this so I can take it out of the substrate. It has roots on the end which is why I planted it in the first place.
the first one looks like Wisteria to me. in fact they both could be. according to the profile, the difference in the appearance of the leaves, is due to differing light intensity.
Wisteria (Hygrophila difformis) Profile
---
"No human being, however great, or powerful, was ever so free as a fish."
Im not sure about the first one. But the second one doesnt seem aquatic >.<
i looks like green hedge...?
Ok, so whatever this is, the top leaves are starting to go pale and ever so slightly yellow
Sorry about the side ways picture.
20130518_091230.jpg
---
"No human being, however great, or powerful, was ever so free as a fish."
I believe this might be a type of rotala, I have it here~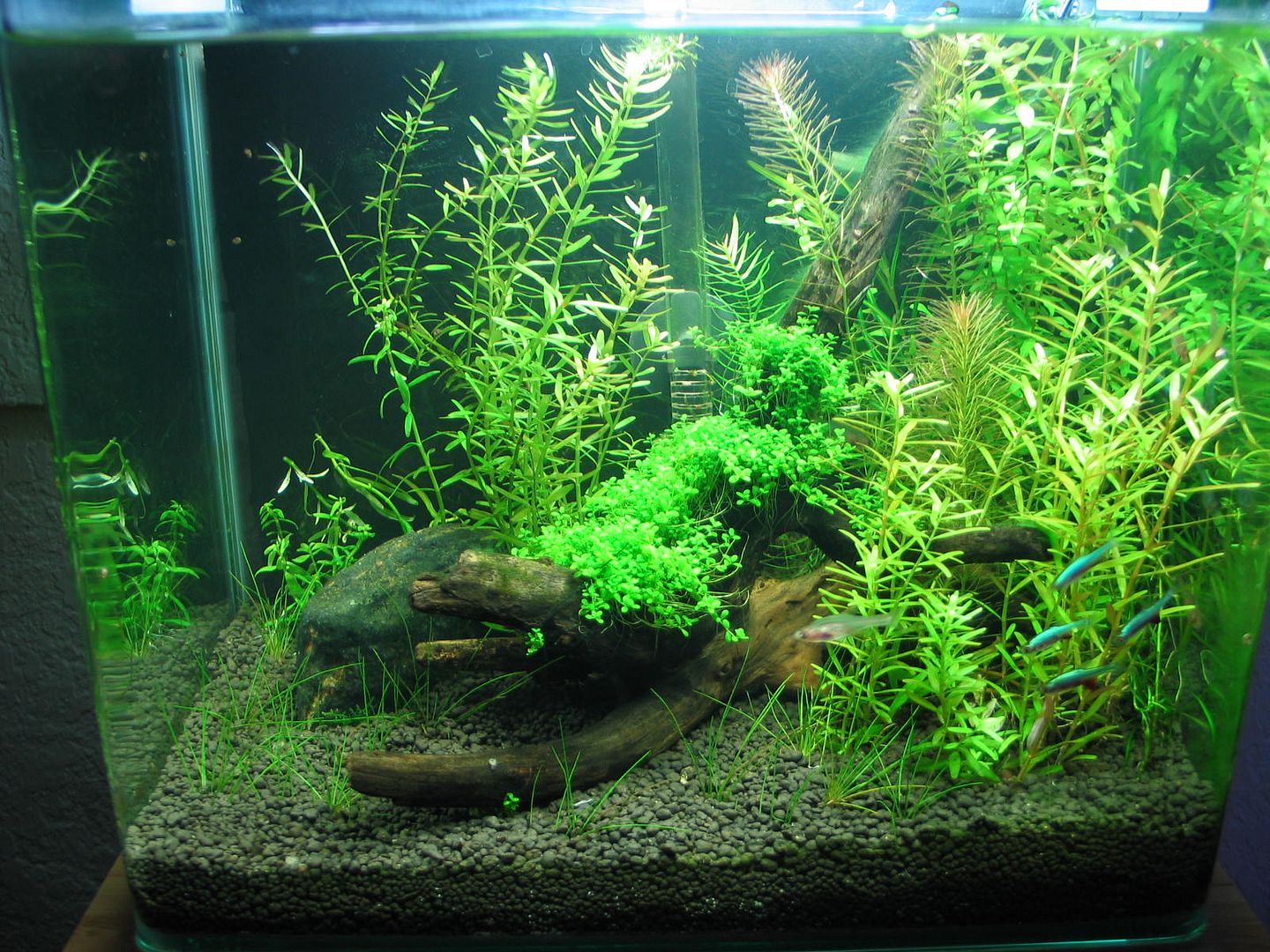 It could also be hornwort..hmm. I have been away from planted tanks for awhile. It should bounce back with time.
---
Keep Smiling~Carole


---
Last edited by keepsmiling; 05-23-2013 at

08:07 AM

.
| | |
| --- | --- |
| The Following User Says Thank You to keepsmiling For This Useful Post: | |
Pretty, pretty, K.S.!

Sometimes it takes new plants a little while to adjust to the water parameters and lighting in a new tank. I almost always see some die-off before a new plant starts to grow. Hopefully KS is right, and it bounces right back!
I'm afraid I don't know what they are, however I am confident that neither is Wisteria. I've had both emersed and immersed, low and moderate lighting, and none have looked like either of those.
| | |
| --- | --- |
| The Following User Says Thank You to Geomancer For This Useful Post: | |
Posting Rules

You may not post new threads

You may not post replies

You may not post attachments

You may not edit your posts

---

HTML code is Off

---