Plant ID help
---
I got a few plants last week that I am not sure what they are, the petsmart I was at was redoing their aquarium section and trying to get rid of their stock so the lady threw extras in. I believe they are some kind of abubias and crypts but info would be great. I got some flourish, and am curious if I should also do root tabs for some of these plants as well as the liquid.
this one is the one in the background which has very long stems and leaves on the top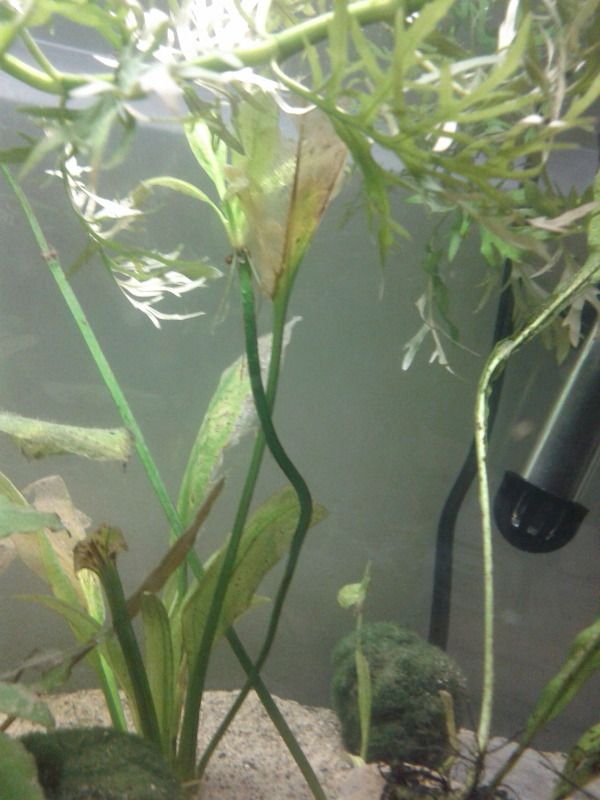 short purpley leaf plant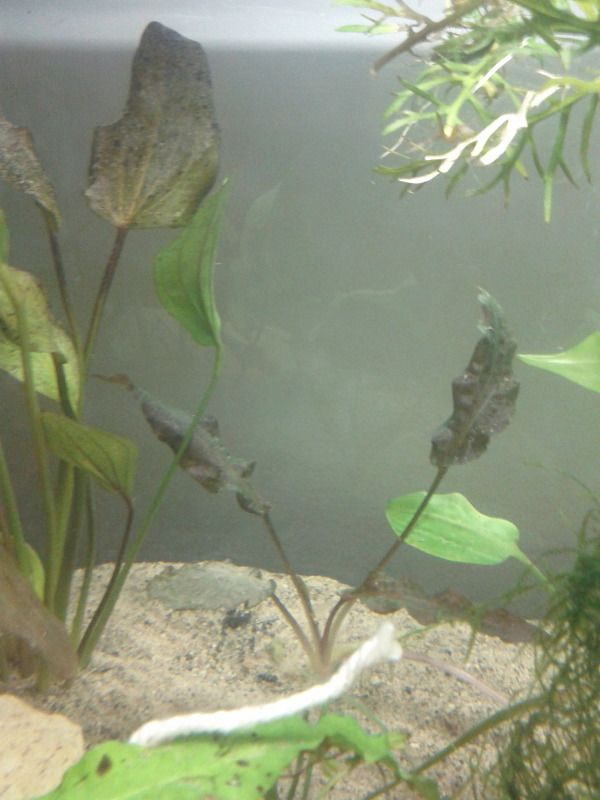 i think this is some kind of abubias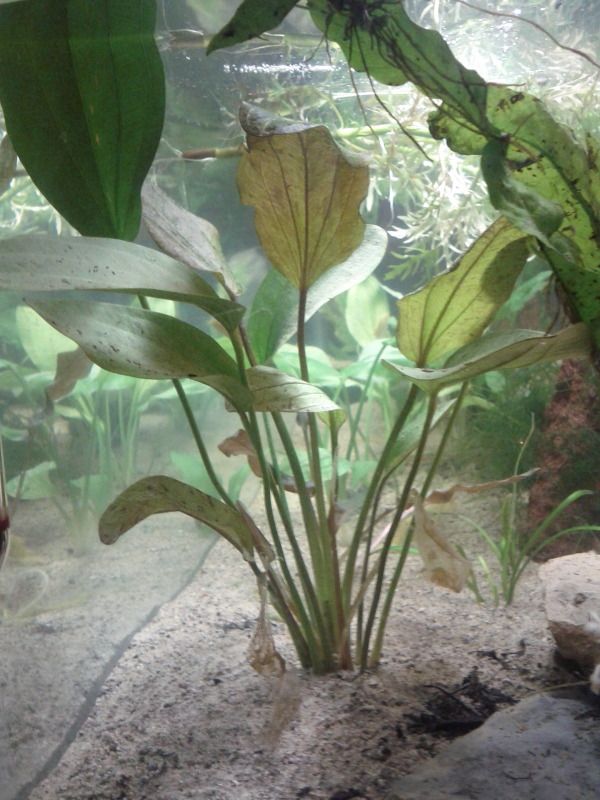 shorter, green and traingly/wavey leaves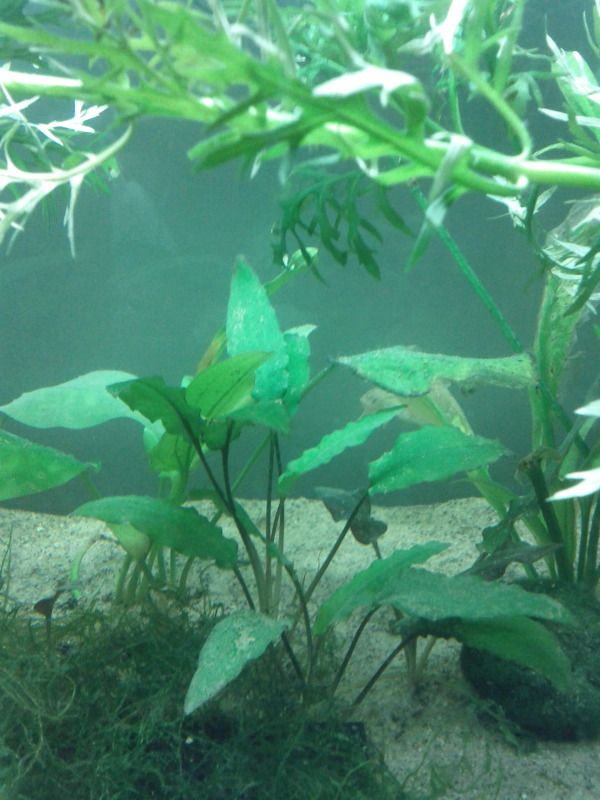 as a funny aside, I found one of my MTS on my floating wisteria today, really unsure how the little dude got up there lol.
The second and last pics look like crypts. First one might be a crypt wentii red. The last on just a crypt wendtii green variety. Could be wrong just looks like it to me.
Posted via Mobile Device
Photos 1 (the plant on the left) and 3 are swords, Echinodorus species, can't say which exactly as I cannot see the leaves well. Photos 2 and 4 are Cryptocoryne species.
---
Byron Hosking, BMus, MA
Vancouver, BC, Canada

The aquarist is one who must learn the ways of the biologist, the chemist, and the veterinarian. [unknown source]

Something we all need to remember: The fish you've acquired was quite happy not being owned by you, minding its own business. If you're going to take it under your wing then you're responsible for it. Every aspect of its life is under your control, from water quality and temperature to swimming space. [Nathan Hill in PFK]
Posting Rules

You may not post new threads

You may not post replies

You may not post attachments

You may not edit your posts

---

HTML code is Off

---