Newly Planted 29 Gallon
---
Here are some images of my 29 gallon tank. Plants are Italian Valineria, Wisteria, Anacharis, Broad leaf Ludwigia and Dwarf Sag, Java Fern and one I don't know what it is. The one I don't know was just a buld with a single stm mixed in with the Italian Val.
Occupants are Swords, Danios and Tetras.
Front view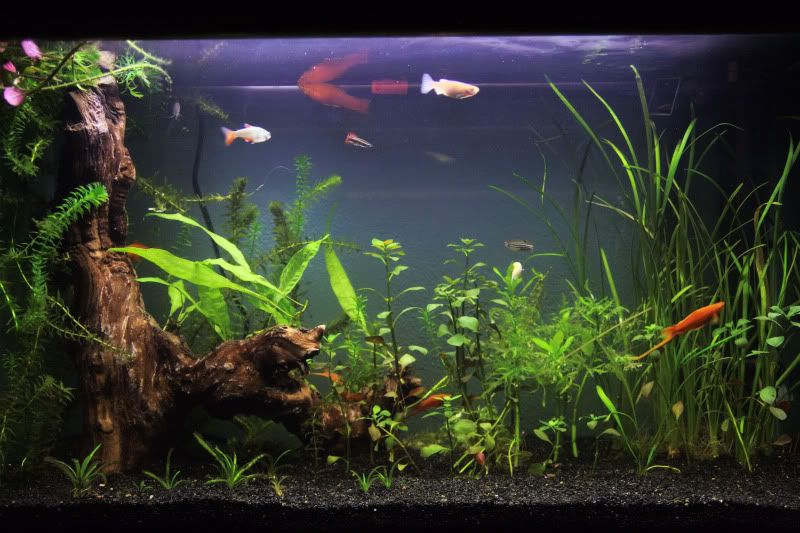 End View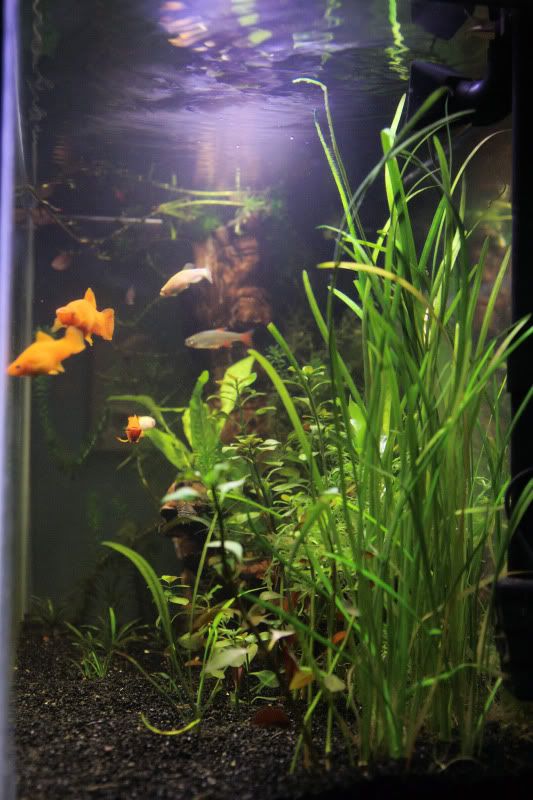 The driftwood
Looks GREAT!! I bet your fish are enjoying their very natural looking environment. :)
Nice indeed. Great chunk of wood, and good plants.

I just answered your question in the other thread, the "unknown" plant is an Aponogeton.
---
Byron Hosking, BMus, MA
Vancouver, BC, Canada

The aquarist is one who must learn the ways of the biologist, the chemist, and the veterinarian. [unknown source]

Something we all need to remember: The fish you've acquired was quite happy not being owned by you, minding its own business. If you're going to take it under your wing then you're responsible for it. Every aspect of its life is under your control, from water quality and temperature to swimming space. [Nathan Hill in PFK]
Posting Rules

You may not post new threads

You may not post replies

You may not post attachments

You may not edit your posts

---

HTML code is Off

---