Ludwigia Repens
---
I got this plant May 17th and it has already grown this much. All the smaller, lighter shoots are new growth and the longest of them is already about an inch long. This is after acclimating to my tank and lighting it has grown this much. This is also after it spent 4 days in the mail from the person I got it from. I have 7 other stems of L. Repens and all of them have new shoots and are looking like they will be exactly what I wanted. A fast growing broad leaf plant that will make a really nice background and a place for fry to hide. I think with it's growth rate it will also make be a great plant to try to grow from submerged to emersed. I am going to try this once I have enough stems of both the L. Repens and Bacopa Australis.
there are six new shoots on this stem alone.
This is definitely one plant that seems like it would be a very good plant for the beginner.
looks good, my husband wants to get some of that plant but it's never around here. is it listed as a fast grower?
Everything I have found says it is a fast grower and only needs 2 w/g with 4 w/g causing the leaves to turn red in the veins. I have gotten over an inch of growth in 1 week so I would have to agree it grows rather quickly. Trimming it is supposed to cause a lot of lateral shoots and if mine is any indicator again I would have to agree. The short stems I got each have at least 2 offshoots if not more.
Not an expert myself, but I don't think that's L. Repens. Could be L. Ovalis (due to the more rounded leaves) but not 100%.

I have Repens and find it an incredibly fast grower and not demanding either, although it's red colour only comes out when it's near the surface. It's very leggy as a stem plant though, whereas the other Ludwigia I have, which I *think* is Ovalis is more compact and bushy in nature.
Not absolutely sure but from plant geek it looks like repens. I hope it because Ovalis is supposed to be a slower grower and I don't want that right now. I guess I will be able to tell once I have some full sized newer leaves.
The large leaves that the plant came with are both rounded and arrow shaped.
I do have some red in the leaves already though especially in the ones in the picture above. The two largest leaves are already getting red veins although it is nothiing brilliant.
We will see, I will get more pictures in a couple days and we can debate it some more. We might actually figure out which one it is.
The indicator for me was your picture which showed that you have the starts of other 'branches' coming from the central stem. What I think is L Repens in my tank only divides if I trim it above a leaf node, whereas the one I think is L. Ovalis is not single stemmed (plus it is a pretty slow grower compared to the supposed L. Repens).

My internet isn't working properly at the mo or I'd post pics, but looking forward to seeing how yours develops though - I've never been convinced of the labelling on my plants from the places I ordered them from :)
I hate the labeling from my LFS but they just label it exactly as the supplier says it is. They simply don't know better and really aren't too concerned with the plants in the firts place.

I really don't know for sure myself but we will see. Is part of the fun to try and identify what a plant truely is. lol.
Here is the latest picture of the growth. Still can't tell for absolute if it Repens or spiralis but it is growing fast so that is a good thing. As you can see it has grown almost another inch so I should be abe to do some replanting of a lot of stems on about a month and have a nice little forest.
This is the plant in my tank that I believe to be L. Repens...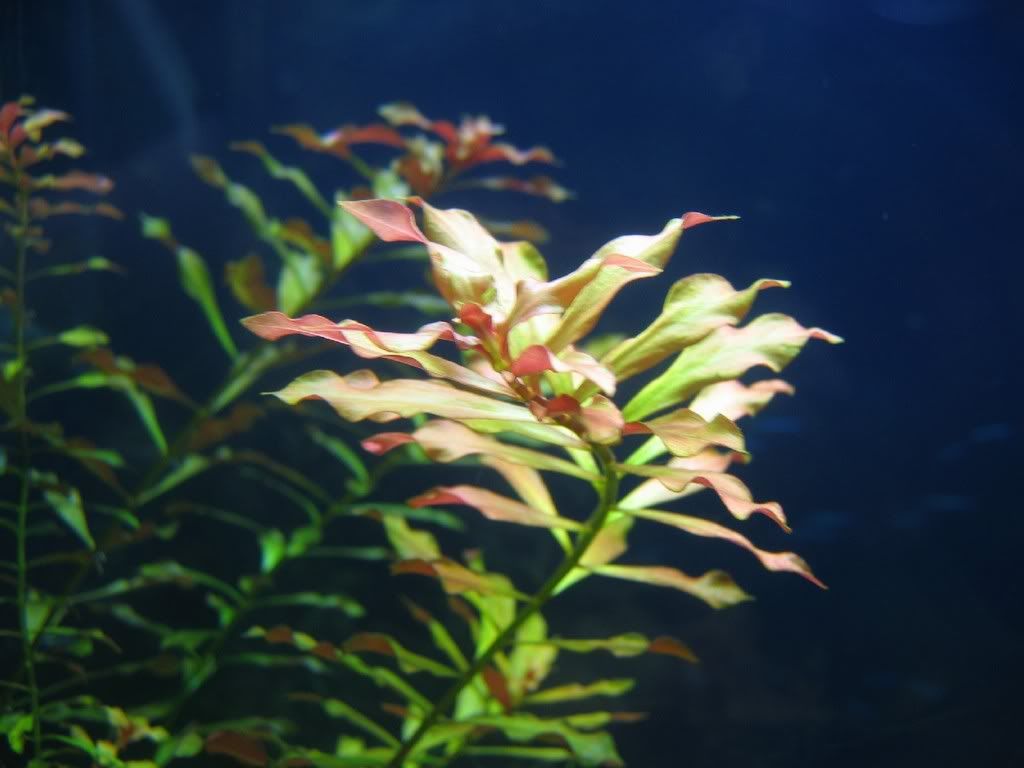 This is what i believe to be L. Ovalis or something similar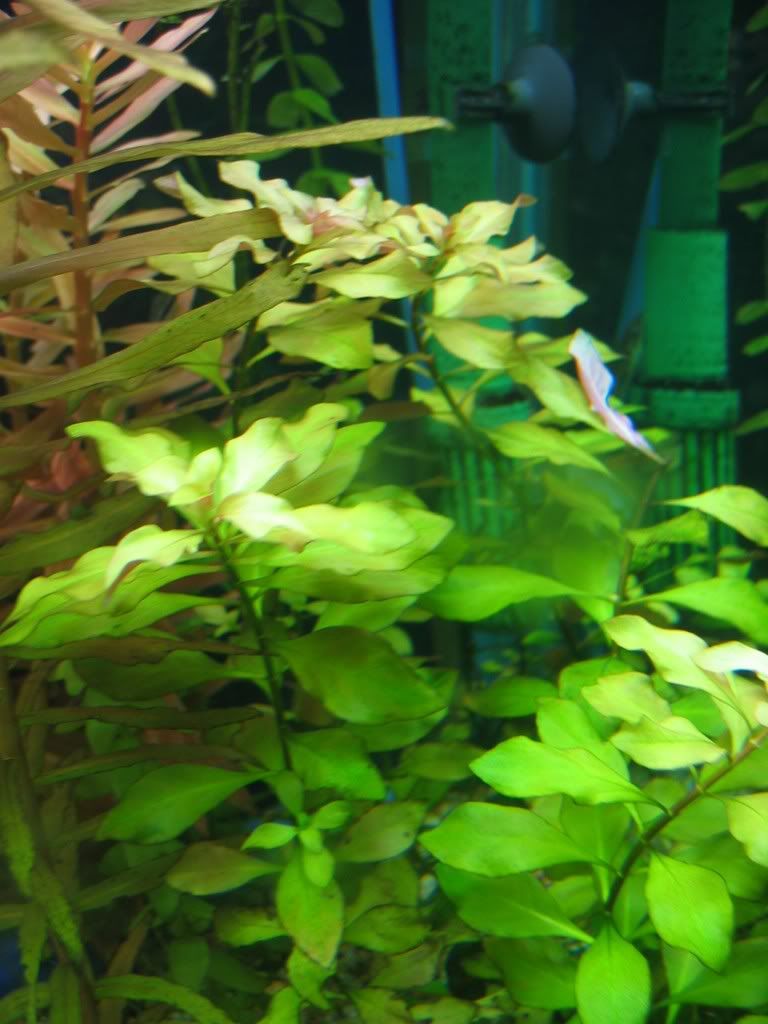 To illustrate their very different growing traits, here's an old pic of my tank - the so-called L Repens is the tall leggy plant on the far left. The so-called L Ovalis is the compact busy plant you should just be able to make out on the bottom left of the tank beside the pink ammania
Well I can't tell quite yet but here is more recent picture of my 2 species of Ludwigia I have. It is still early to tell if the growth really fast or not and how leggy the front one is. The back one is slow and compact and I think it is for sure Water Primrose (brevipes) and not Repens nor Ovalis. We will see once I get growth to the top of the tank.
Posting Rules

You may not post new threads

You may not post replies

You may not post attachments

You may not edit your posts

---

HTML code is Off

---