Petsmarts doesn't label them as anything other than assorted sword
Posted via Mobile Device
This Umbrella came in one of those plastic tubes, probably isnt a sword. It did have the scientific name on the tube but I didn't pay any attention, also had the Umbrella name on it. This was one of the first plants I ever purchased, I had no idea what I was buying nor what I was doing. I will check on a pic later.
There is one leaf there that is pretty clear from the plant, you can see it grows skinny. Wish I had a better picture of the tank. In the future I am going to take a lot more pictures and keep up with the growth and changes much better. I have also started to log everything I do, even water changes and ferts.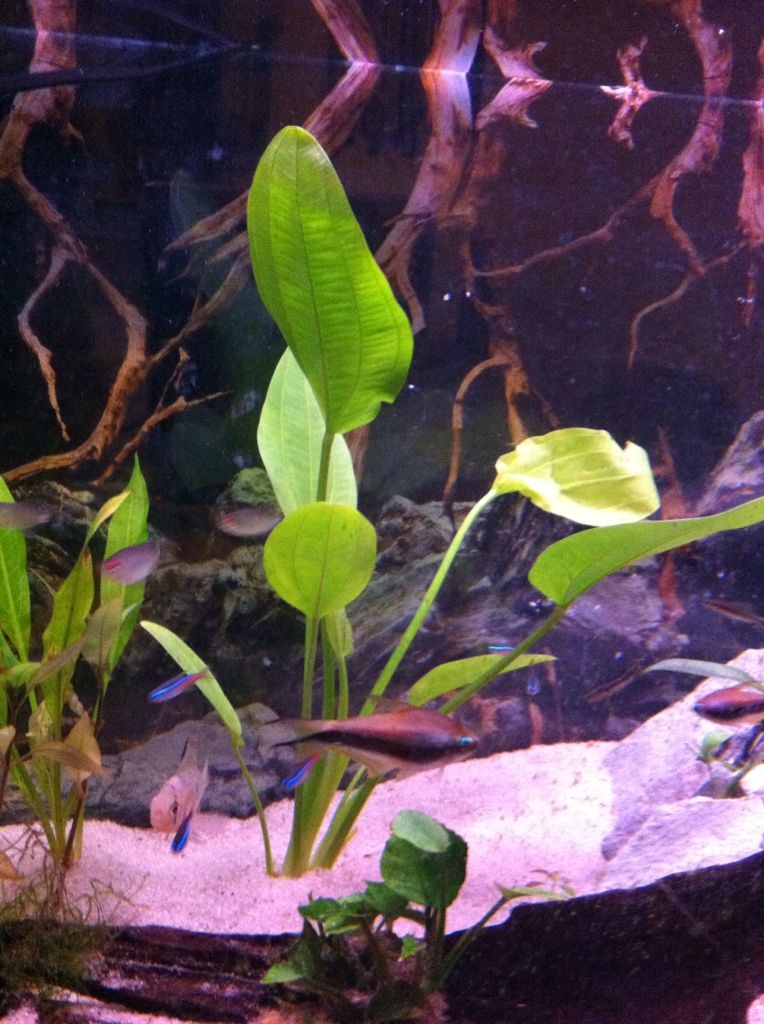 Large Leaf Amazon Swords( Echinodorus cordifolius)
---
Sorry if there is spelling and grammer mistakes above. I am not good with either.
If you have fish or plants you need to get rid of pm me I am always looking for more.
"Its a small world unless you gotta walk home".
I think we're above sarcasm, guys. ~ redchigh
"Speak for yourself!"
Posting Rules

You may not post new threads

You may not post replies

You may not post attachments

You may not edit your posts

---

HTML code is Off

---