The first one is water sprite not water wisteria.
second one looks like a rotala sp. but I am not sure which, looks like a rotala indica.
The third is a crypt sp. some crypt rhizome can be small and very short between each cluster of leaves
my old crypts had a similar roots sytem when I dug it out.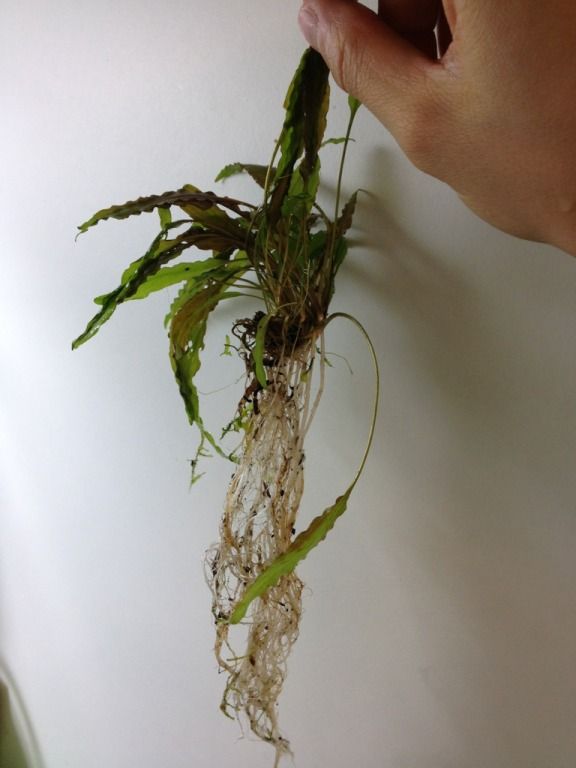 ---
Last edited by ao; 03-24-2013 at

05:22 PM

.
ok to keep the my crypt roots in the substrate as it was pictured?
just a update here was doing some google searches on the rotella indica and found out what i have is probobly ROTALA ROTUNDIFOLIA, the rotella indica i guess is a newer species that has just come out i wouldnt think a grocery stroe would even have acess to a plant like that. then the rotella rotundifolia is very very common in the trade and natrual habitats around the world, again just reinforcing why i would think it is that vs the indica its jsut more common to find.
picture of the rotella rotundifolia
picture of what i got, it shows the reds and picnks when dosed with potassium and iron supllements and given high light.
yes it is surely beatin up, picked it up at a gorcery store that had a very very limited fish area. it is reviveing nicely in my tank though new red gorwth at the tops ^^
Posting Rules

You may not post new threads

You may not post replies

You may not post attachments

You may not edit your posts

---

HTML code is Off

---