Bonsai Fig
---
hey all.. was after something to put in the Dry section (well dryer than being submersed) of my paladarium.. would a bonsai type tree work.. or do they not like sandy moist environments/>?
im for sure not a bonsai pro but i do think they like the moisture but im not sure about the sand. this sounds like an interesting idea. what are your other plans for the tank and how big is it?
grass might be a cool idea too and it could help keep the sand in place... im not 100% sure if that would work either but just sharing thoughts.
Is this paludarium purely freshwater? Most paludaria I have seen are brackish. Are you referring to the "bamboo" plants? Sand can work. Just make sure it doesn't become compact that it will choke the plant roots.
---
Sent from my desktop or phone or whatever else I am holding on to

I'm ready for the pressure.
The drama and the pleasure!

If there is one thing I want to see here, it's HUMOR.

I believe I can fly!
I believe I can touch the sky!
I think about it every night and day!
I stand in awe of my body.

it is complete freshwater so far.. but it may be changed to brackish if i can get my hands on a mudskipper or two.. the plants will then change also..
some new random plants (and weed i think)
not very exciting bonsai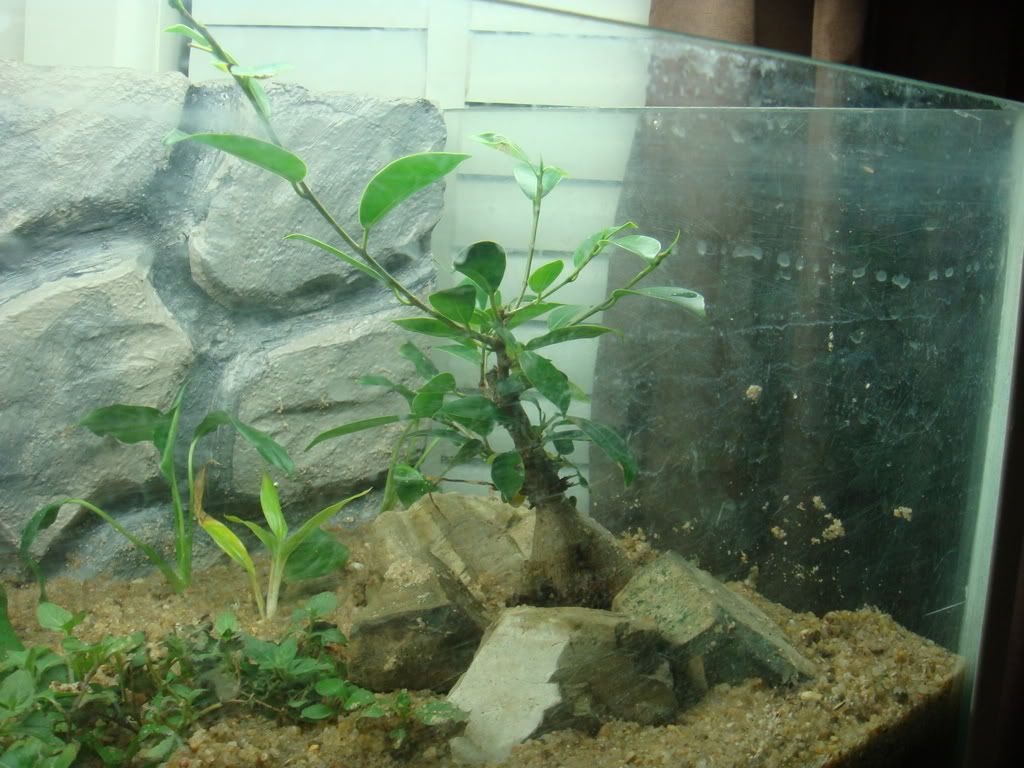 base/roots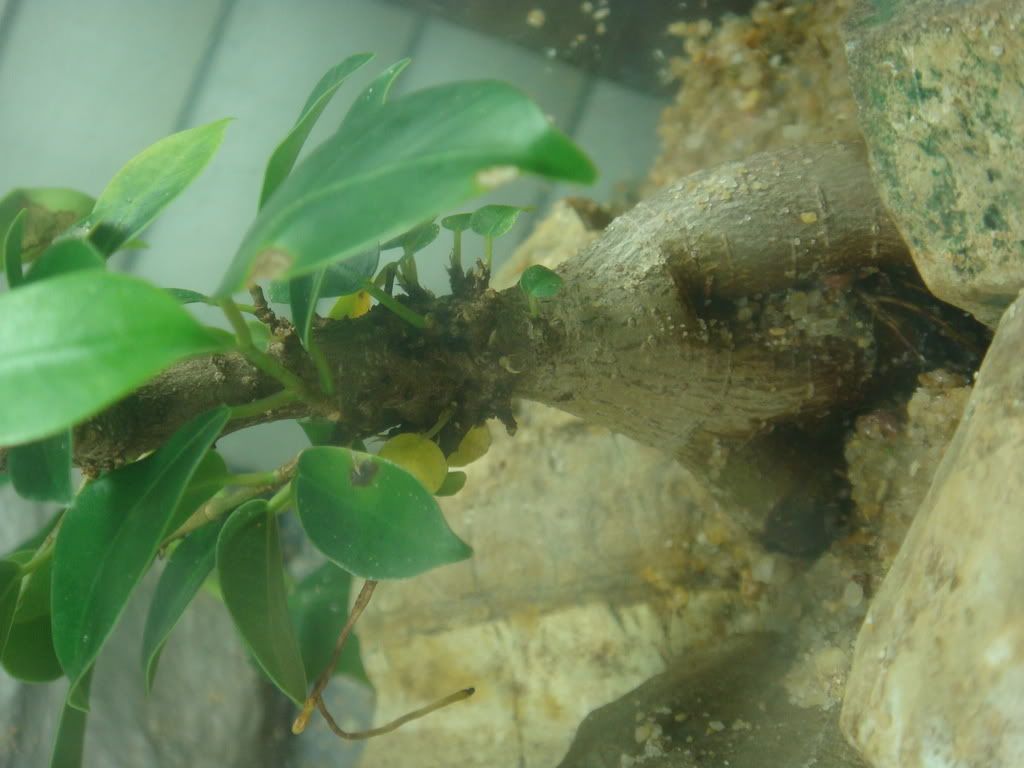 the tree is still in the potplant it came in with half the soil dug out and half the pot cut out and two dino dung pellets underneath in the pot.. just to hide it a little
anubis will grow nicely in a paladarium as will hairgrass in fact a lot aqarium plants are marginals by nature and will grow nicely in a semi-submerged state
---
Death solves all problems: no man, no problem - joseph stalin
Posting Rules

You may not post new threads

You may not post replies

You may not post attachments

You may not edit your posts

---

HTML code is Off

---