White Spots Everywhere
---
I woke up today to find white/grey specks all over my tank. They are attacked to all of my plants, none on my Betta.
Any clue what this is? I've never encountered it before.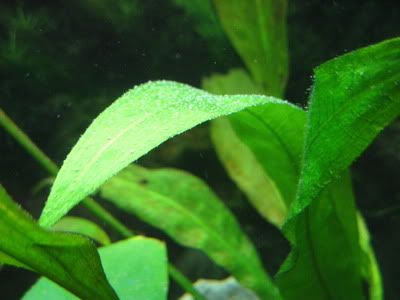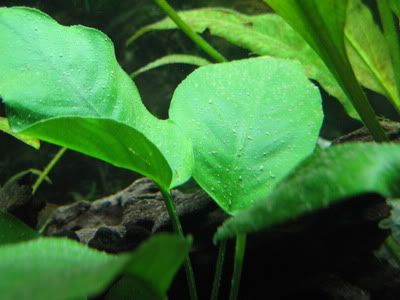 I wouldn't worry. I have seen this, or something similar, hard to tell, on plants. Quite a while back, but I forgot about them and they disappeared, with no apparent issues. I would tend to think it is suspended particulate matter settling on surfaces (I think I can see some on the rock in one photo).
At least it is not ich.
Byron.
---
Byron Hosking, BMus, MA
Vancouver, BC, Canada

The aquarist is one who must learn the ways of the biologist, the chemist, and the veterinarian. [unknown source]

Something we all need to remember: The fish you've acquired was quite happy not being owned by you, minding its own business. If you're going to take it under your wing then you're responsible for it. Every aspect of its life is under your control, from water quality and temperature to swimming space. [Nathan Hill in PFK]
Posting Rules

You may not post new threads

You may not post replies

You may not post attachments

You may not edit your posts

---

HTML code is Off

---