Looking great! I envy how nice and green your plants look! I agree, a black background would look great :)
just a question about my baby shrimp.. i cant see them i havnt seen then.. and the bigger ones arnt hiding in the grass anymore (where i thought the little ones might be) would the big shrimp eat the babies.. i also want to do a bit of a rescape but im scared what will happen to the babies if theres any there.. and there is a fair bit of algea growing on the glass... can i just get 1 or 2 snails to hammer that??
did a full rebuild today/.. got rid of the sand and put black gravel.. as you will see from pics below.. and picled up another 10 shrimp for free.. and a propper light for no charge also.. dont know if its good . hoping you can tell me
this is the light that i gt for free but i dont know what it is.. i know its prolly too bright but i could downgrade bulbs,,
my new setup
left front
right front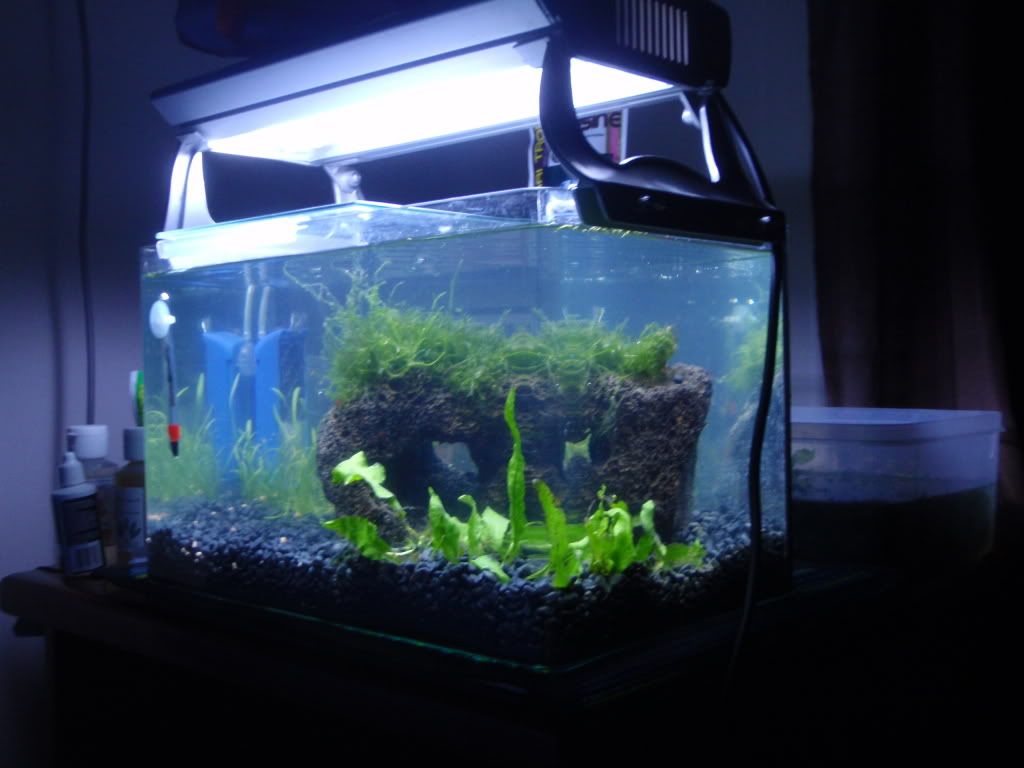 feeding frenzy..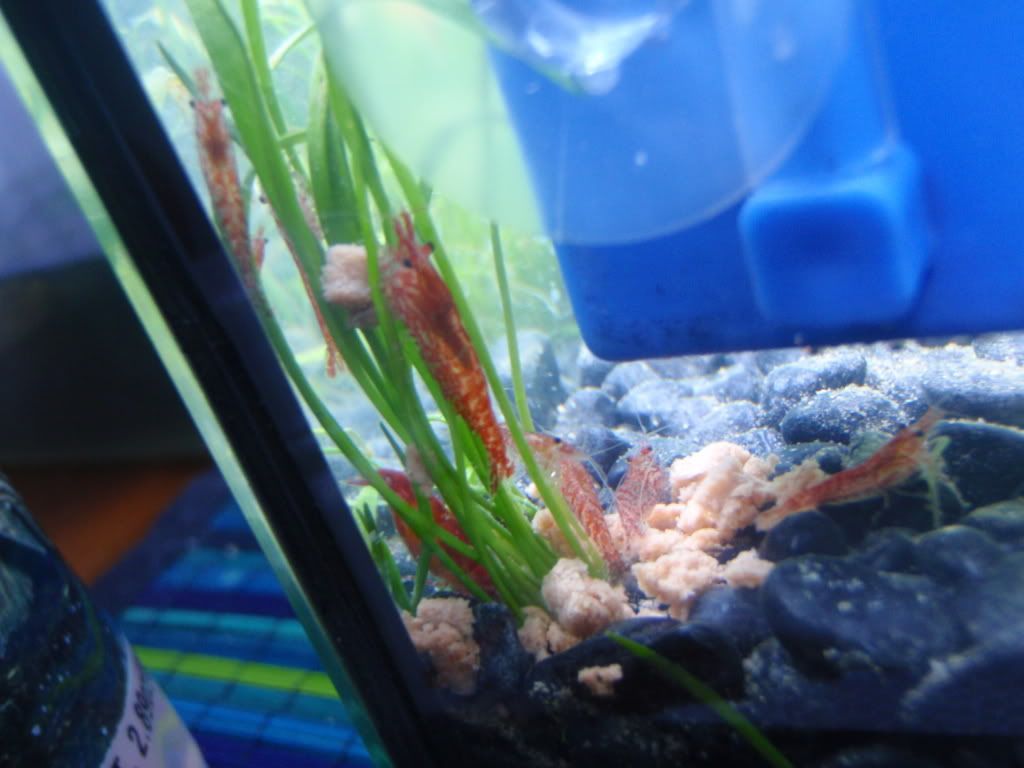 random
they love it under the filter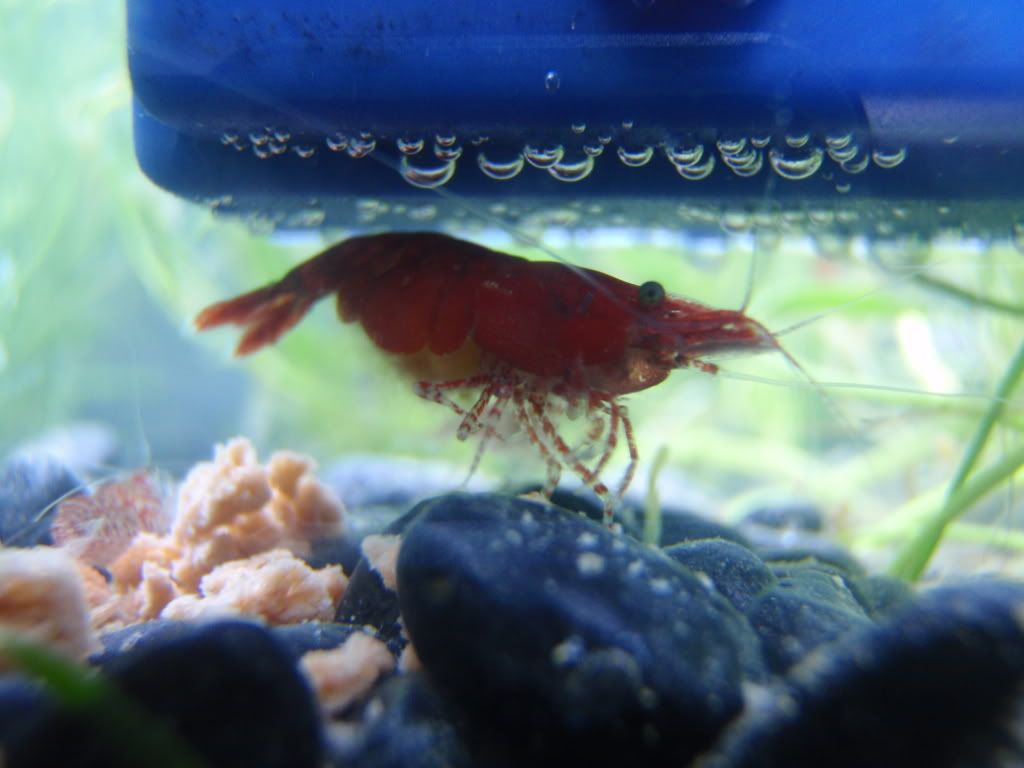 bit of loving on the pregnant one :S
aalgea ( i think ) problems
---
i got some white stuff growin in my tank.. it is starting to cover my plants and it covrs some of the gravel base like a funnel web spider type thing.. got a few crappy pics.. hope it helps determine what can be done to get rid of it..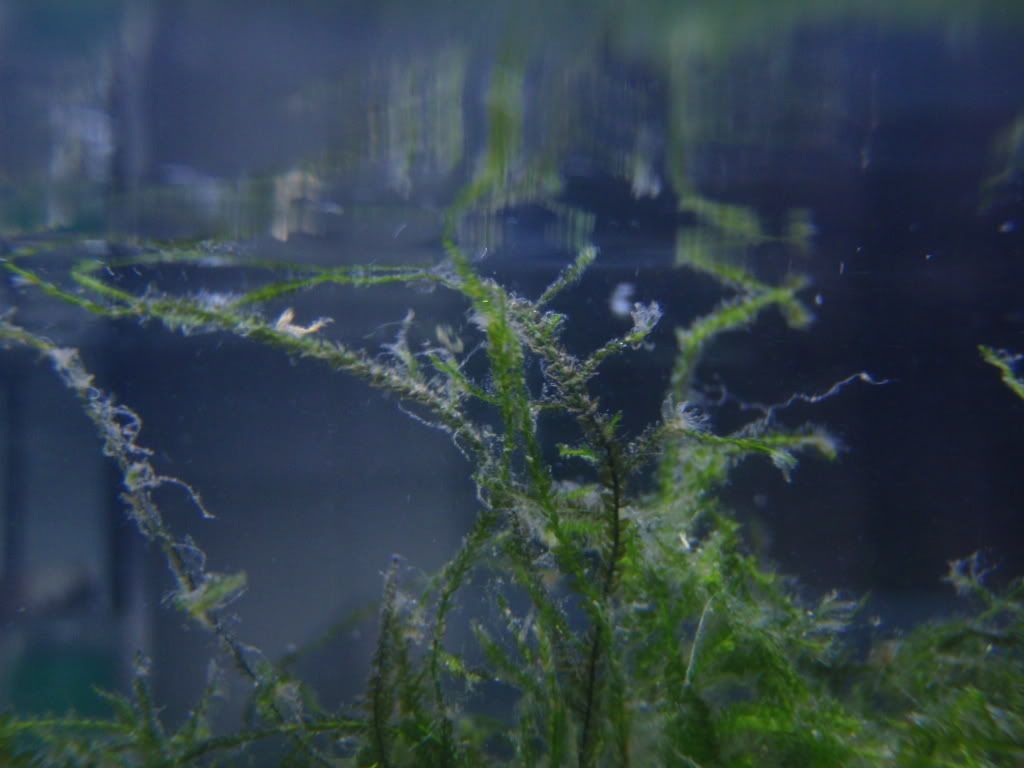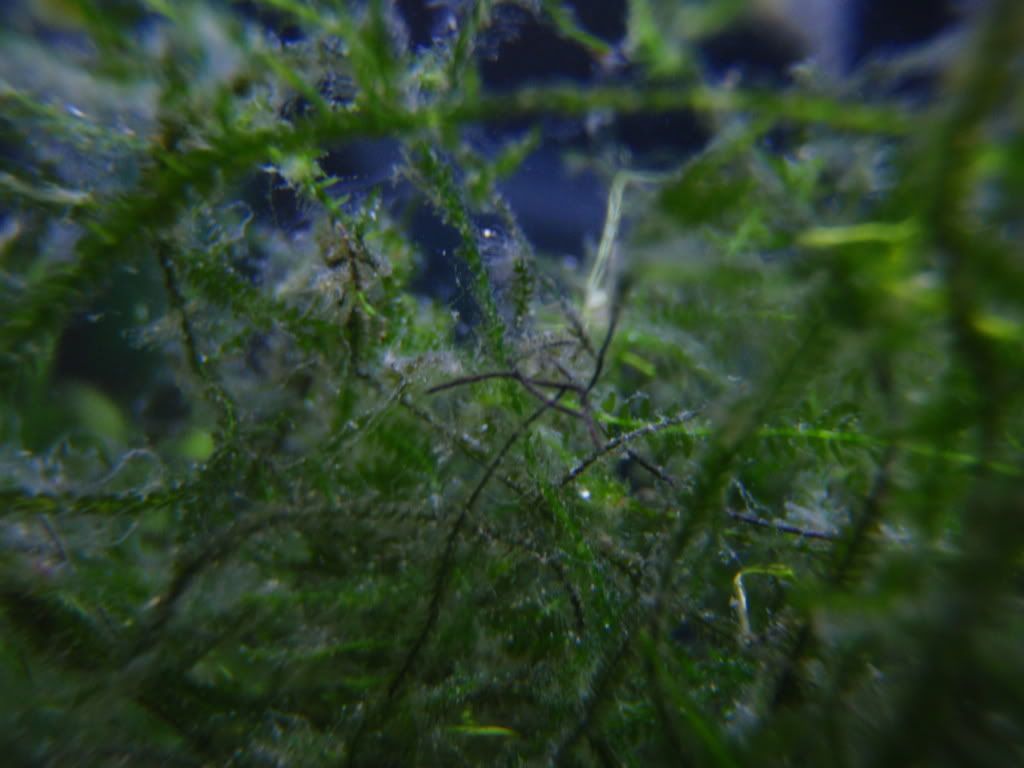 I have no idea what that is, but I just wanted to tell you how nice your tank is looking. I enjoyed seeing the development of this tank over time and I am so appreciative that you posted all these pictures. I had never even heard of this type of tank before.

I hope someone can help you with your growth question, but I just wanted to chime in to give you a compliment and say "thanks" for posting all of the pictures!
Hope you find an answer to that last question. One of my community tanks has the exact same thing going on, especially on the java moss. Sometimes it gets all over my rocks and even the sand. It doesn't seem like algae but I can't really point my finger on what it could be. It seems to come and go, though.
---
4 8 15 16 23 42
Ten free red cherries? Sheesh.

Love the dark sand. The twin 24W fixture is a lot of power for a 10 gallon tank.
---
Tetra Fanatic
Watch my tank progress from Craigslist salvage to fishy habitat:
Aaron's Tank
The only things that happen quickly in an aquarium are bad things.
I liked the white better. But I love the light. I have seen the white stuff on the java moss before. I just thought it was the dead bits, never really paid attention I guess.
I see that stuff right before it turns into black fuzzy algae... You may want to look into a co2 system.
---
And just before you laid dead weight upon its shores, I stung you in the face for that's the nature of my core.
Posting Rules

You may not post new threads

You may not post replies

You may not post attachments

You may not edit your posts

---

HTML code is Off

---