Can anyone give a positive ID on those fish? The bottom one does appear to be a rainbow of some sort, but I've never seen an albino rainbow. The top one...well I don't even have any guesses about that one.
---
4 8 15 16 23 42
the bottom one almost looks like an archer to me, or i could be completely crazy and just making it up .. haha.

it would be super sweet if it was an archer though.
(they squirt water at bugs above the surface on leaves so they fall into the water and eat them)
the fish in the upper picture has a spiny dorsal, could it possibly be fry of a sunfish or something of th sort?
I think the top one might be a celebres rainbow, but I really can't tell. I really am fairly sure the second one is an australian rainbow. When they are young, which this one is, they are very white and don't have a ton of color. I see them come into the store looking like that all the time, then as they grow their colors come in.
Top one's got me a bit stumped...perhaps a Pseudomugil species of rainbow, although not a celebes. He's either extremely underfed or has an internal parasite, I can tell you that much. I'd wait till he colors up and grows a bit more to get a positive ID.

You'll also want to change your lighting spectrum a bit. Look for something in the 6,700-10,000k range.
Quote:
thats what i wanted to hear.. ill go to the first one i went to and see what i can do..
One thing I have to say, be careful about that. Don't look for advice until you hear what you want to hear and assume its right. Always weigh out the advice you're given and come to your own conclusions. Sometimes the advice you want to hear is complete BS.
Well this isn't, I've got a sand bottom and my pH from the tap vs. tank pH with sand is exactly the same. And chemically it's right as well.
---
Tetra Fanatic
Watch my tank progress from Craigslist salvage to fishy habitat:
Aaron's Tank
The only things that happen quickly in an aquarium are bad things.
i asked my dad about the fish yesterday and he said the bottom one is a "rainbow" and the top one is a "glassy" i asked him is that the proper name and he said he doesnt know haha
on Friday, i went to more fish shops for some moss but came out with SIX red cherry shrimp.. FOR FREE!! i got 4 males and 2 big red pregnant females.. they love the tank so far and the giant rock.. they have picked about a kilo of rock particles off already so ill be changing the water and probly getting rid of the sand this arve... getting all gravel.. i also went water skiing on saturday arve and some nice weed floated past me so i grabbed it tok it home wwashed for ages then plonked it in the tank.. since then i can never find my shrimp, untill i look amongst the floating weeds haha they just sit on it and chew all day.. then crap.!! got some pics of them. (not the best macro shot person)
the LESS pregant mum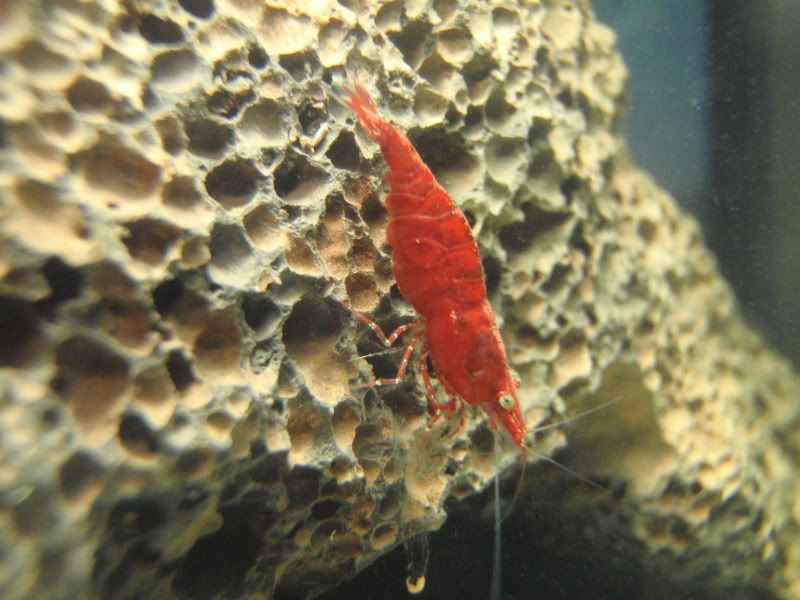 scrawny father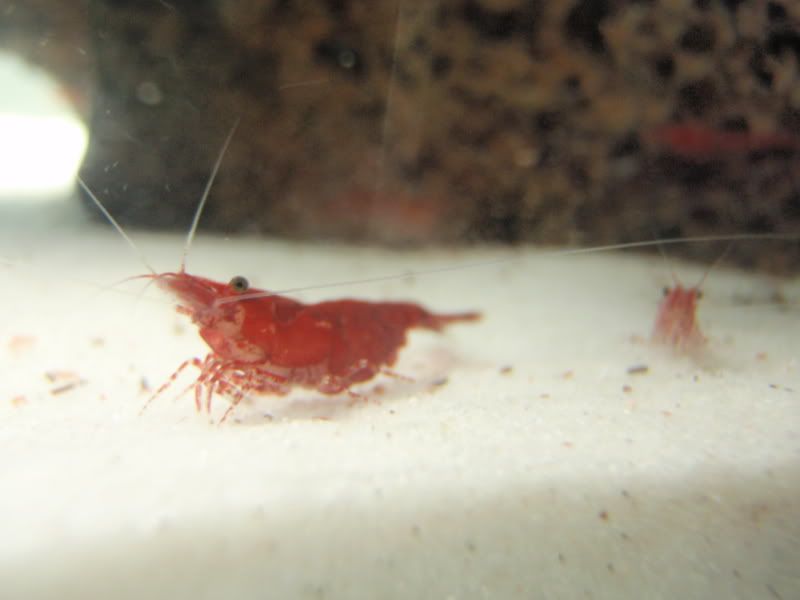 wavy weed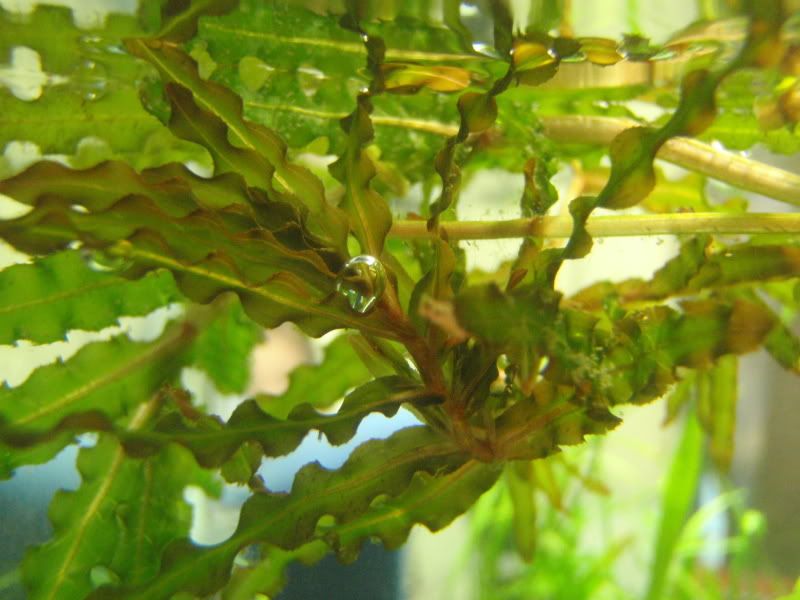 posing shrimpy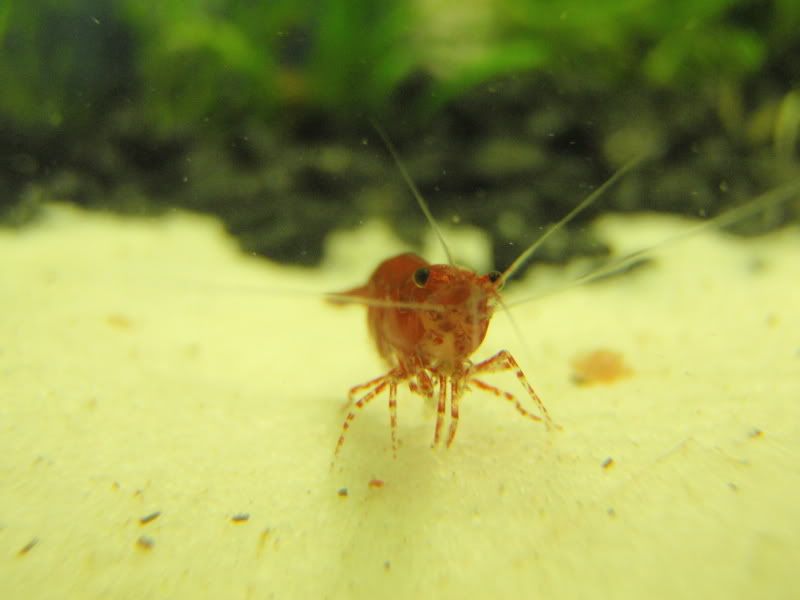 ]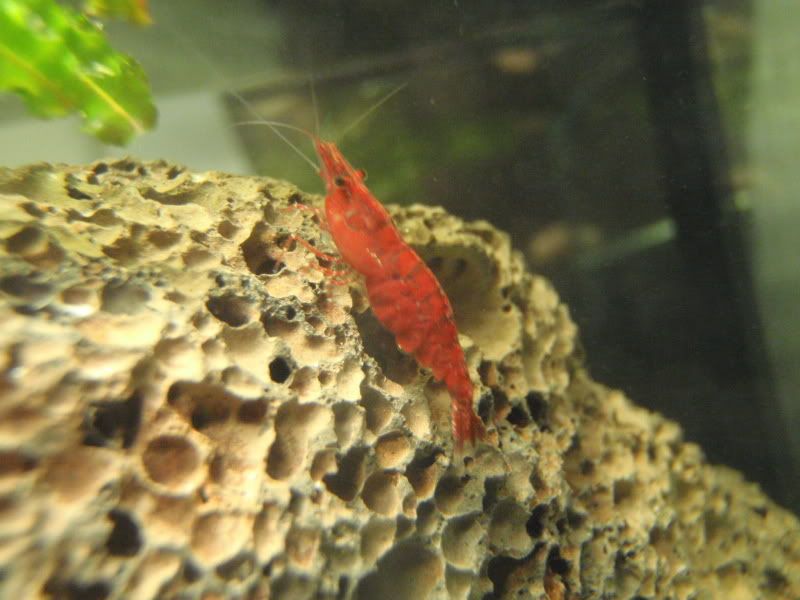 more pregnat mum (entering third trimester :S)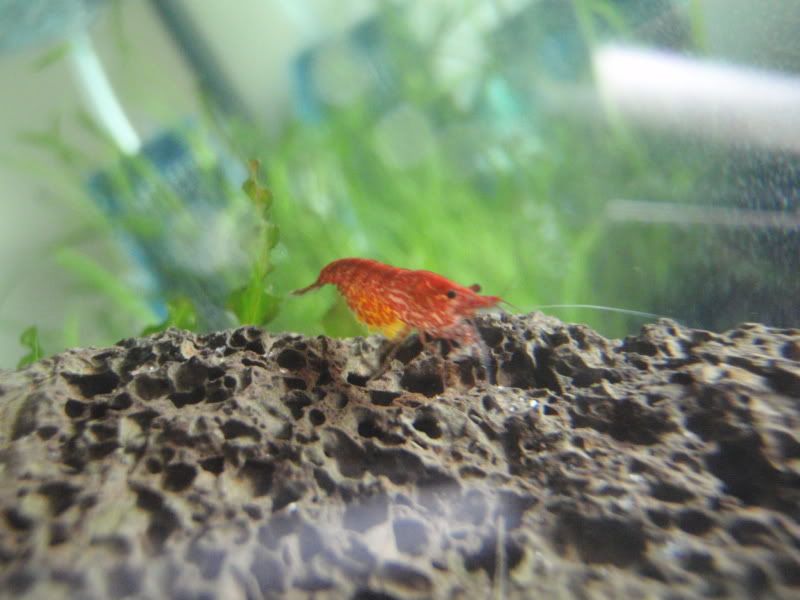 hey would you reccoment strapping some java moss to my rock in my cherry tank.. would it grow into all the holes in the rockk
it more then likely would grow outward, but try it, you can use fishing line to tie a clump on
Posting Rules

You may not post new threads

You may not post replies

You may not post attachments

You may not edit your posts

---

HTML code is Off

---