Iím setting up a new 90 Gallon tank with a ESHOPPS R-200 Sump, I managed to figure out how the plumbing connects but I donít understand how the rest works, this is a fresh water setup and I have a AquaClear 110 filter hanging off of the back.
The tank is a MarineLand Corner flow.
This is my second tank; the one that still has the fish is a 55gallon Wal-Mart special.
This all started because I needed a stand, and I wanted room to upgrade, the stand I got turned out to have a skeleton top and my 55gallon would not workÖ so about $900 laterÖ
Here is a picture of my new project
I could really use some input on the sump, it did not come with any instructions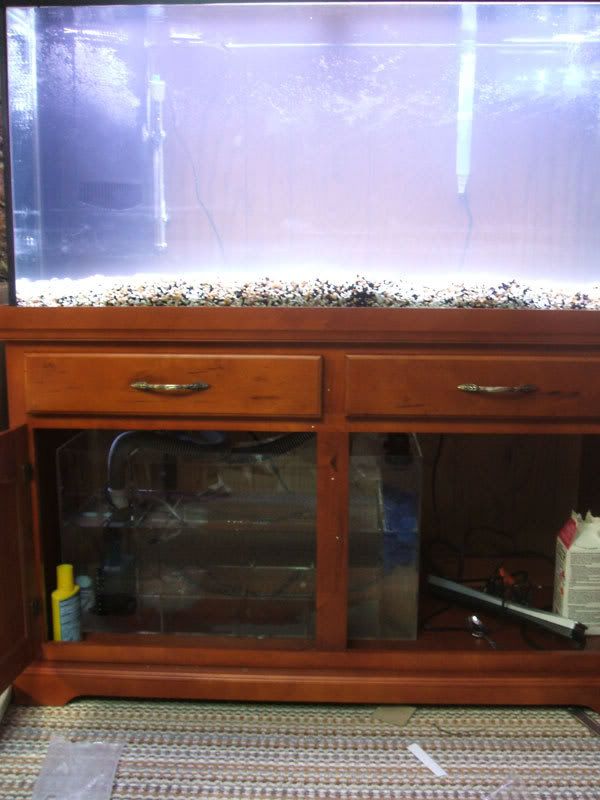 The picture kind of sucks, if needed I can break out the lights and stand and get a better picture of the sump