new 37 gallon tank
---
i have had fish tanks before but nothing near this size, i now have two tanks a 10 gallon with two cichlids, which i wanna put more in it but idk what will get along with the cichlids.

the 37 gallon tank has,
2 bala sharks,
1 rainbow shark,
4 danios,
2 blue gouramis,
2 loaches,
2 sucker fish,
1 rainbow fish
and 2 angel fish.
i had two glass fish but almost a day after i got them they both died.

all of the fish seem to get along, the rainbow shark doesnt mess with the other fish but if they get in his way but, other than that hes a good shark! lots of people have told me their sharks like to hide a lot, but mine is very lively and doesnt hide that much!
---
dun na, dun na, dunna dunna dunna.. its the jaws theme song
hate to bust your bubble but its not actually a shark more of a catfish family, and it depends what type of cichlids if they are african nothing on that list. Money
Yes, sadly you are overstocked in that tank and if it was my tank (and it's not) I wouldn't add anything, I'd be considering a much larger tank or rehoming some of the fish. An adult bala can easily reach 10 plus inches and an adult angel requires some serious height. Typically they reach five inches tip to tail and vertically they are twice that due to their finnage. What type of loaches and suckerfish are you keeping??
---
If you don't stand up for something you'll fall for anything...
well just for the time being i have the 37 gallon tank but my husband and i are moving soon and hopefully we will be gettin a bigger tank than the one we have, i was looking on craigslist and found a lot of big tanks for cheap.. but as for now this will have to do.

one of the loaches is a Lohachata Botia Loach, the other is gold dojo.
and the sucker fish i have is Trinidad Pleco im not too sure what the other guy is i can take a pic of him and post it up, i almost wanna say he is also a trinidad pelco too but i dont think he is
---
dun na, dun na, dunna dunna dunna.. its the jaws theme song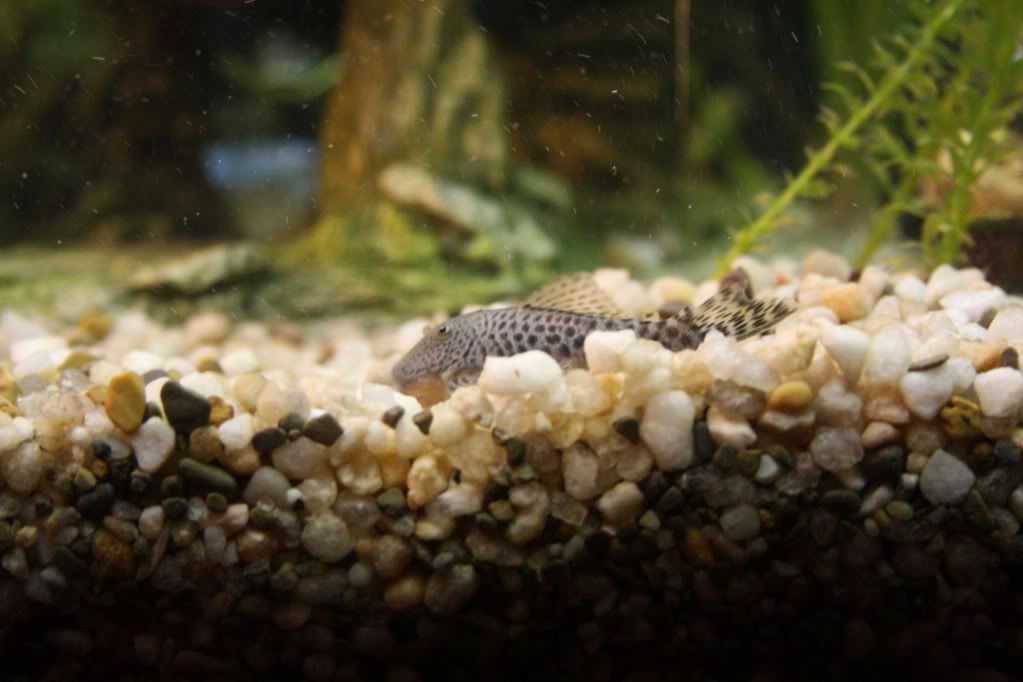 that is the other sucker fish
---
dun na, dun na, dunna dunna dunna.. its the jaws theme song
Posting Rules

You may not post new threads

You may not post replies

You may not post attachments

You may not edit your posts

---

HTML code is Off

---