YES.you have to wash aquarium sand...trust me. I didnt and it was a bitch. My water was never clear. Last week i finally tore everything down,rinsed the sand,and now finally my water is clear.
RINSE DA SAAAAAND
i see so either way it would be better to get the play sand
thanks :)
yes definatly get play sand.
---
Subject: Larry LaPrise dead at 93
With all the sadness and trauma going on in the world at the moment, it is worth reflecting on the death of a very important person, which almost went unnoticed last week.
Larry LaPrise, the man that wrote "The Hokey Pokey" died peacefully at the age of 93. The most traumatic part for his family was getting him into the coffin. They put his left leg in. And then the trouble started.
Looks like a razor-blade glass scraper and some time will get all that paint/glue off. The tape I would definitely remove, might be hiding a big crack or something.

On the sand/gravel thing I'd just measure the depth inside the tank to what I want. If you're gonna have live plants, 2-3 inches sounds about right. make sure you really wash the sand though. Otherwise you will have cludy water every time a fish stirs it up. Good luck, seems like you got a good deal. Oh yeah, for the top look for a hood at the local 2nd hand store or in the paper. A hood with a light would really spif it up.
i got the glue off. the paint isnt a big deal i dont think im going to worry about it

i can get a 44 LB bag of play sand for like 8$ so yeah lol
but currently im unemployed so i have no money to spend on anything lol
i want to get the sand before winter though since itll be really cold and cleaning out the sand outside in the winter is gunna suck
i have a thread subscribed with a nice detailed tutorial on cleaning the sand too :)

yeah im probably going to do 2-3 inches i want to get plants make it nice and pretty for my loaches :)
so this is what ended up happening with this aquarium :)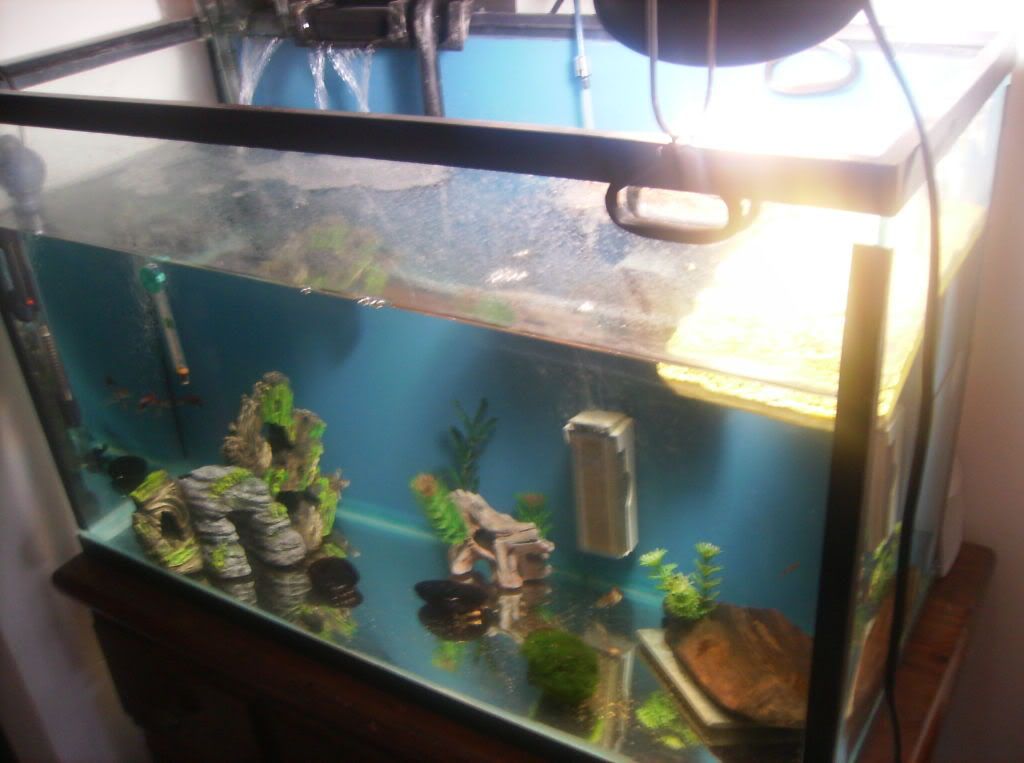 sorry about the late reply i didnt notice i had a response!
its a Mississippi Map Turtle :)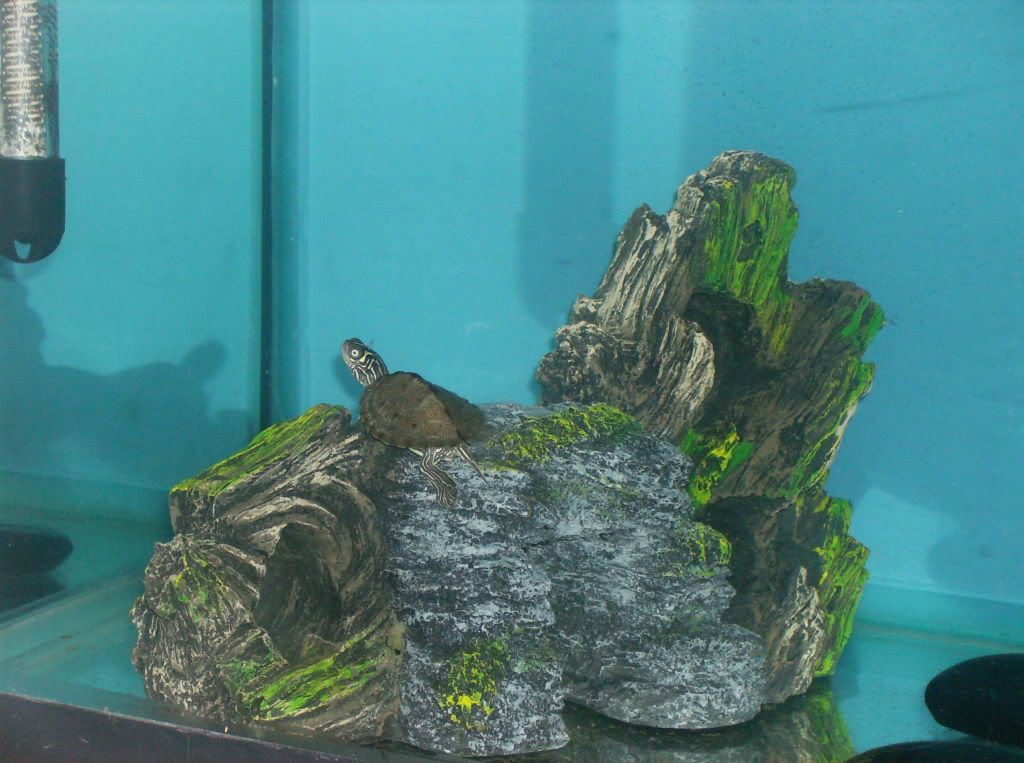 He's certainly a cute little guy. Apparently they max out at about 8 inches, with males being even smaller? They sound like a much better option than the familiar yet much larger red-eared sliders that are so common.
---
4 8 15 16 23 42
yeah female Res get MASSIVE
Posting Rules

You may not post new threads

You may not post replies

You may not post attachments

You may not edit your posts

---

HTML code is Off

---