Ok, im going to petsmart later tonight and ill see what they have there, ill try to get 2 groups of 5 .

But what do they eat??? besides flakes and bloodworms i have no idea =/

thanks
Well, i have now bought my fish. But they are not neons, they are red finned tetras (i already forgot their name.... but you can identafy them below)
The saleslady encouraged me to buy some "Stress Zyme" biological filtration booster that contains live bacteria, speeds development of the biological filter, and helps keep aquariums free.
She also persuaded me to buy some "conditioning salt" Reduces stress. She also said that every fish in the store has a little salt in the tank, even if they are Fresh water. (salt made for freshwater aquariums)
The most important thing, she explained to me not to get neons as a first choice fish because they are "extremely" sensitive to water. So she told me to get these tetras and said you should buy neons when your tank is perfected. lol
So now, i came back with more gravel, a live plant, 3 tetras, salt, filtration booster, and food.
Heres the pics. I am not going to add the fish in right away since i put in a boat load of new stuff in there.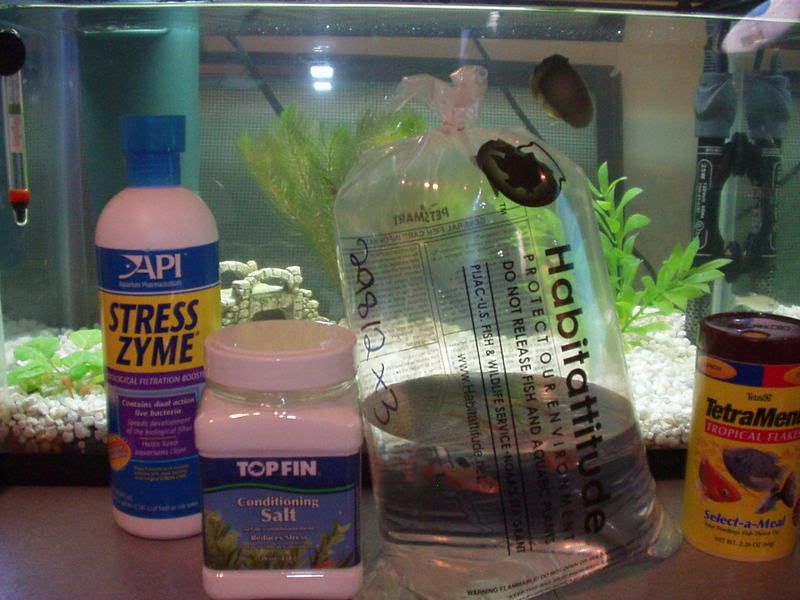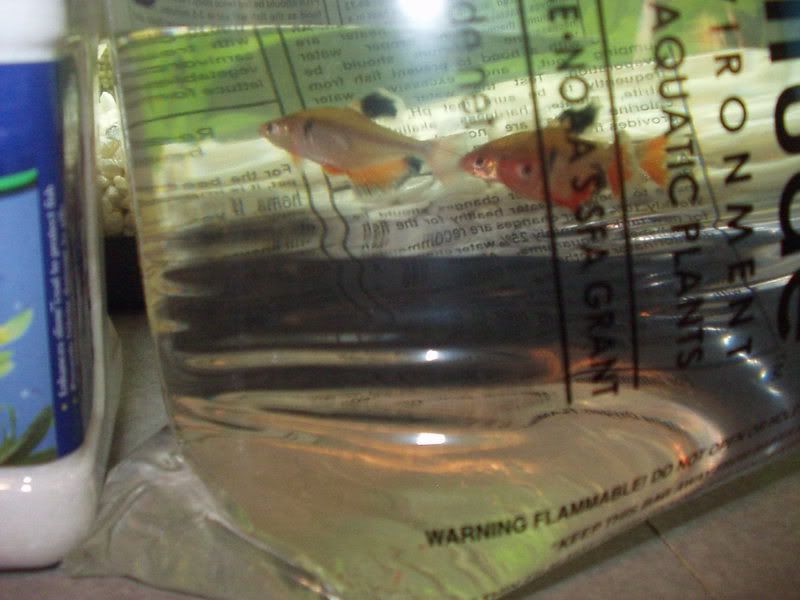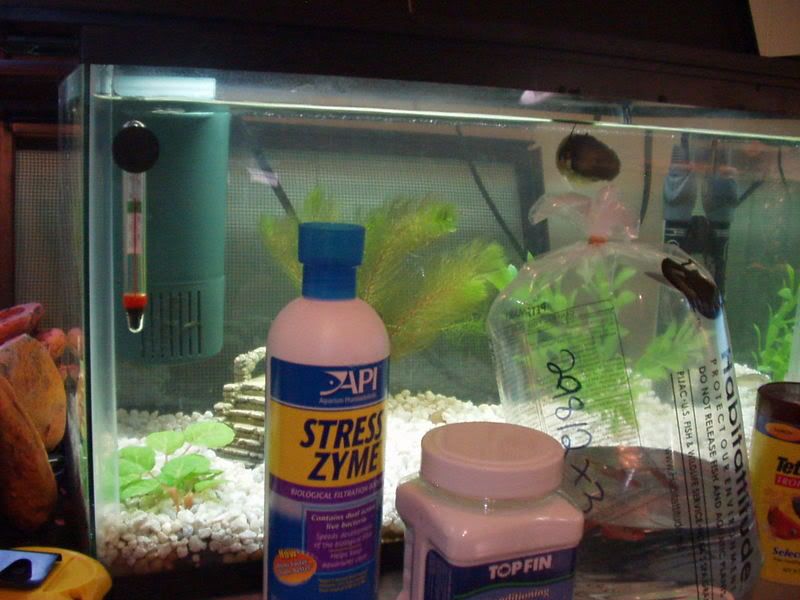 Anything else i need? I already got ammonia remover and activated carbon in there and Chlorine remover.
Thanks
Those are Serpae Tetra. I started out with those when I cycled my first tank. They'll get to about 2".

Don't know if you'll need the salt. I didn't use it.

Good luck and enjoy!
Cool thanks! I really needed to know what they were. What temperatures do they prefer to be in? The chart at the store said 72-82... my temperature wont go lower than 78-79 for now... Is this alright?

Thanks
thanks! When they first arrived in the tank, they were really nervous. Then they started dispersing into different territories and would nip each other... Now that it is dark, they are huddling together but still nipping occasionally.
Posting Rules

You may not post new threads

You may not post replies

You may not post attachments

You may not edit your posts

---

HTML code is Off

---