Mystery Eggs in my 75 Gallon help?
---
So today I was putting a new plant into my 75 gallon and found these stuck to the top rim going down like a cone(and above the water line). Some people think they may be Snail eggs? I have two large Mystery Snails in my tank. I'd like a proper ID so I know if I should relocate the eggs to my five gallon or if they are bug eggs that should be thrown away.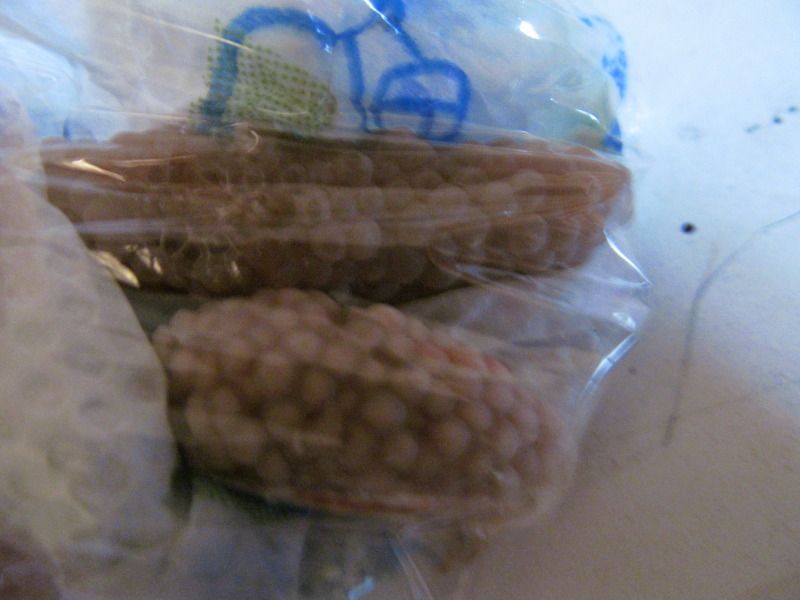 If these are snail eggs I took them out and put them in a wet paper tower...can I just submerge them in a smaller tank to keep an eye on em?
---
Last edited by Sanguinefox; 06-01-2012 at

02:49 PM

.
The eggs were found above the water line.

I don't think you mentioned that. But yeah I think its Mystery Snails Eggs, although these are darker AND they are HUGE!
Posting Rules

You may not post new threads

You may not post replies

You may not post attachments

You may not edit your posts

---

HTML code is Off

---