My filter dirty in only one spot..help!
---
I have a wet/dry filter setup for my 125gal tank. I've never had this kind of filtering system before so i'm kind of new to this. After setting it all up and having it run for 2 weeks i discovered that the water flow through my filter always goes through the same spot in the actual filter pad. See pictures: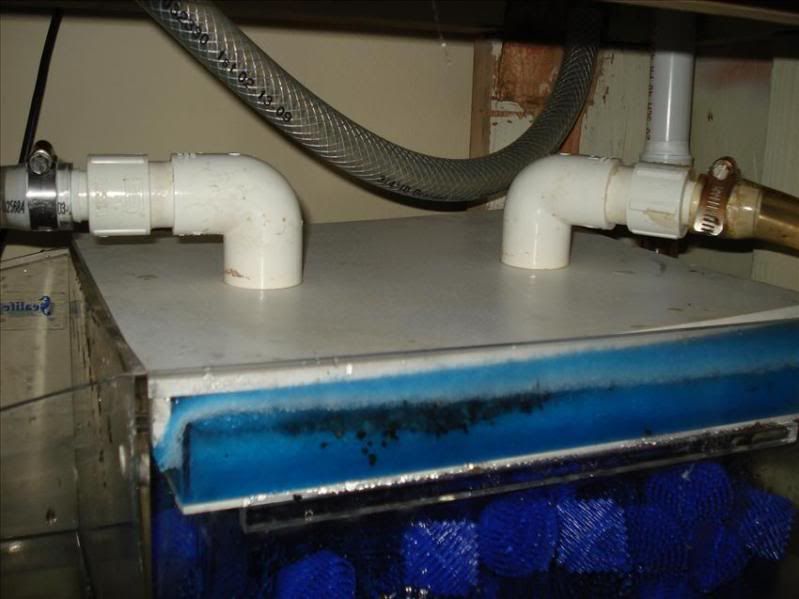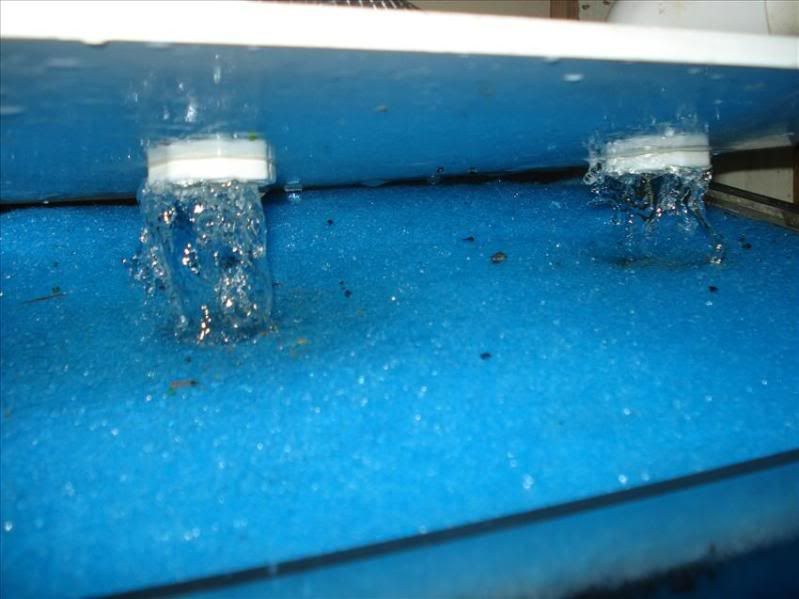 As you see in this picture the water always hits just the same spot making the rest of the filter useless. The two spots that the water is hitting are already pretty dirty after only 2 weeks. Is this how this should work? or is there something i should do to actually get the use of the whole filtering pad?
I have even less expierience with this type of filtration than yourself but I prolly wouldn't be too concerned unless water began making a hole through the pad at that spot. I might consider cutting a small piece of plexiglass to deflect the water if it became an issue.
---
The most important medication in your fish medicine cabinet is.. Clean water.
when you say cutting piece of plexiglass do you mean putting it right above the filter with couple wholes in them so when water comes through it distributes it through different spots?
No, Just a flat piece of plexiglass placed over the area that water is hitting.
Hold your hand palms up under the sink while water is running. Would be same effect.
---
The most important medication in your fish medicine cabinet is.. Clean water.
You might also modify the filter. Add a diffuser under the supply tube. A piece of plexi or other plastic with a lot of holes drilled in it. It'll diffuse the waterflow out over the pad a lot better.
---
Tetra Fanatic
Watch my tank progress from Craigslist salvage to fishy habitat:
Aaron's Tank
The only things that happen quickly in an aquarium are bad things.
Similar Threads
Thread
Thread Starter
Forum
Replies
Last Post
Dirty water

tcbehm

Beginner Freshwater Aquarium

2

10-08-2009

05:54 AM

Dirty pond

peterman

Ponds and Waterfalls

0

05-10-2009

07:46 PM
Posting Rules

You may not post new threads

You may not post replies

You may not post attachments

You may not edit your posts

---

HTML code is Off

---