Using a mixed substrate works really well! Its something iv already done in 1 of my tanks, the plec likes the sand as hes made his home in the wood that sits on it. He is always burrowing in it and it looks so natural. Iv paired it up with a fine black gravel for contrast and the majority of the planting is done in it. If you look at my profile pic you can see it or click on the youtube link
thanks! can you post the pic in here for me too so ive got somewhere permanent with it?!?!

if you read through im seriously contemplating full on scaping it into a cliffs, with beach and then gravel planted above look
Quote:
thanks! can you post the pic in here for me too so ive got somewhere permanent with it?!?!

if you read through im seriously contemplating full on scaping it into a cliffs, with beach and then gravel planted above look
I did try cliffing it dor the larger plants at the back but i chose the rock kind of rocks for it. Id say it would look amazing if you did that
heres a few pics from when it was 1st setup and then planted, i keep meaning to update how it is now, works been crazy tho
| | |
| --- | --- |
| The Following User Says Thank You to Molinious For This Useful Post: | |
that looks REALLY good.....

you've just lowered the level of gravel in that section and put sand on top top build it back up correct?

wont the sand eventually just sink through the gravel though?
oh no, i can see MUCH better in the pic...you've gone totallly sand i see in that section......it works really well!

how does the mixing go? what size gravel are you using?
The gravel used is very fine 1 - 2mm also has an aquasoil under it. Below the sand and the aquasoil is also a large gravel to reduce the amount i needed of the other types
ahh that makes sense!

i probably wouldnt even need that though as i already have a full 5cm of fine gravel in the tank.

am thinking this is definitely an option though should the cliffs prove too hard! haha
i would seriously go for the cliffs!!!! if you can picture it in your head you can make it happen!! Maybe you could use peices of slate to make them??
Hello there. Sorry it took a bit for me to get to this, I've been out all day. Yes I did put up dividers to try to prevent some of the mixing. I used non toxic hot glue, fishing line, and non toxic crafting mesh (also called plastic canvas in some areas).

Those went into the corners. Technically I could have made one more to put in the back. In any case, I made two of these and stuck them in the back corners, one on each side. Then I put the gravel like substrate into it...and then some outside of it to start to bank it up.
After that I poured in the sand and also banked it up tight against the divider. I made sure that the sand was level with the level of the gravel, and also put smooth stones where the border between sand and gravel is and pushed those in.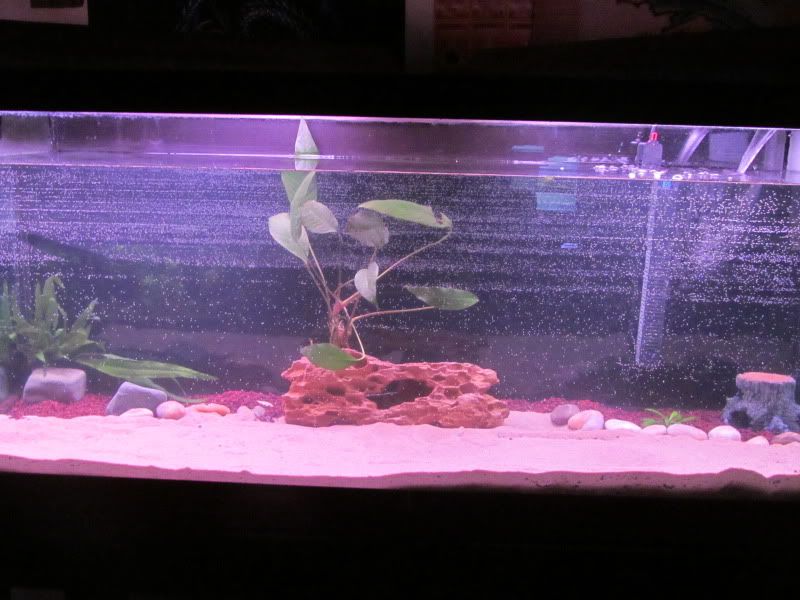 So far everything is holding up nicely. The only real mixing is in the back middle so I know the mesh basket idea works because it's not happening as much with the corners.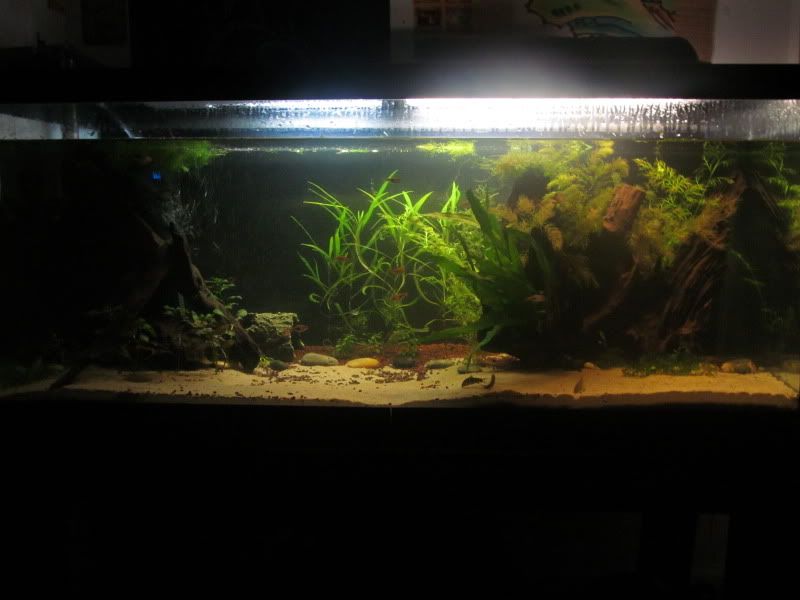 Hope that helps if you want to try something like what I did.
---
Last edited by Sanguinefox; 12-29-2012 at

10:17 PM

.
Posting Rules

You may not post new threads

You may not post replies

You may not post attachments

You may not edit your posts

---

HTML code is Off

---