oh oh here it goes not the best pictures but il try to come up with more soon!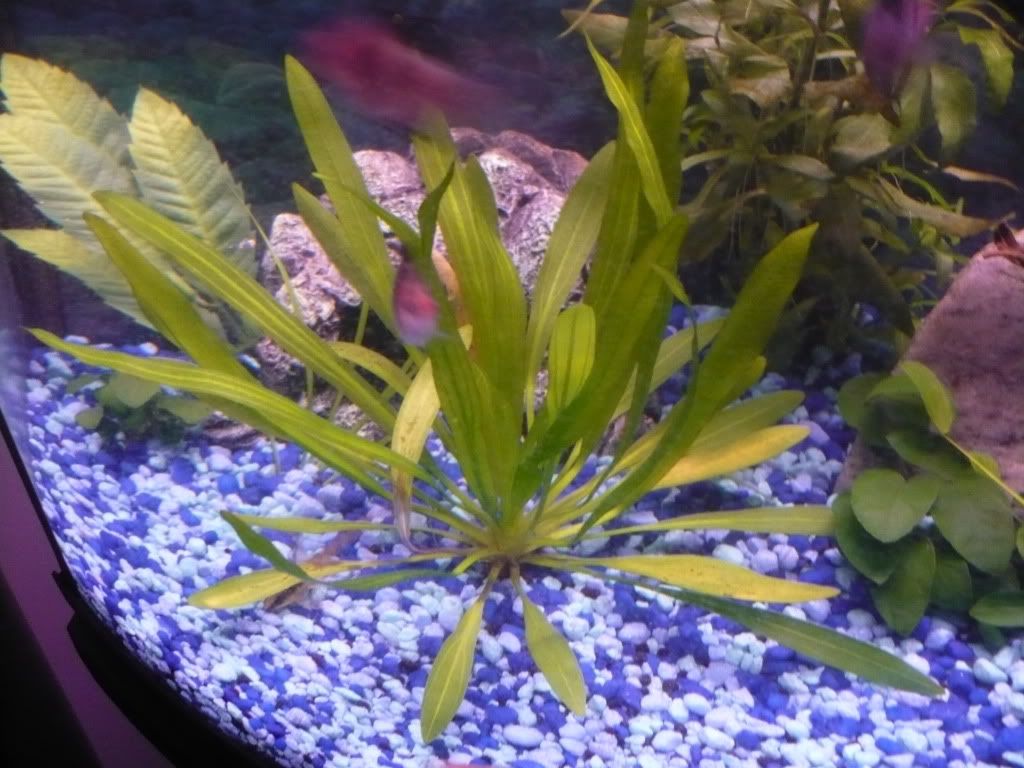 no idea what this is hehe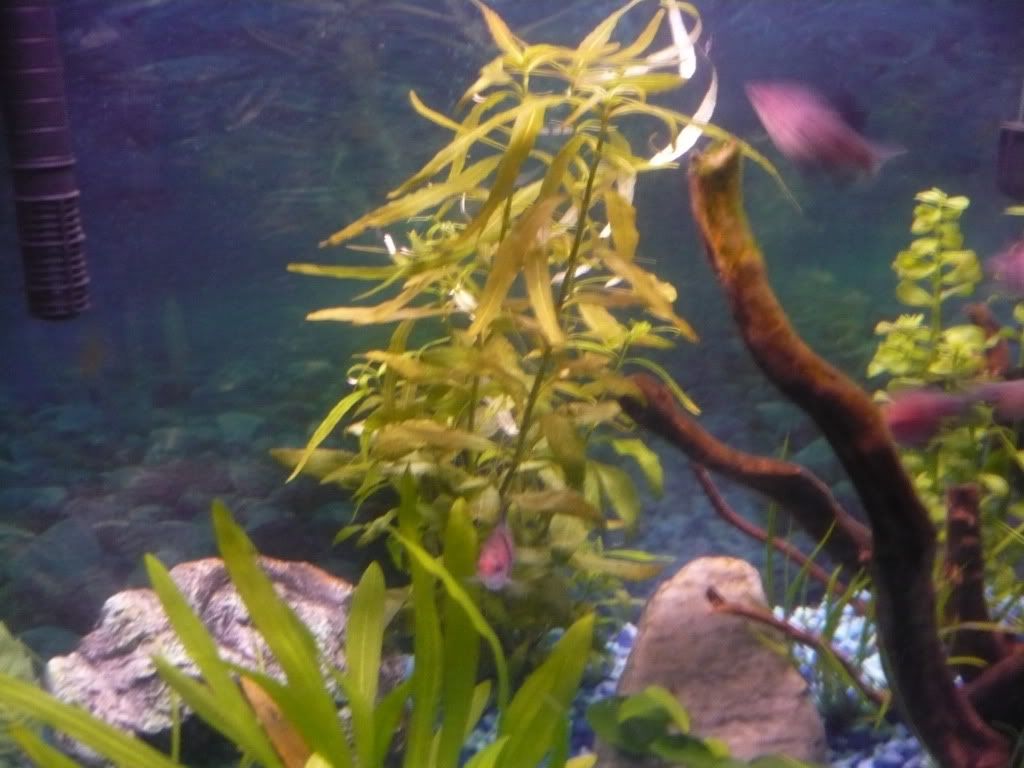 this either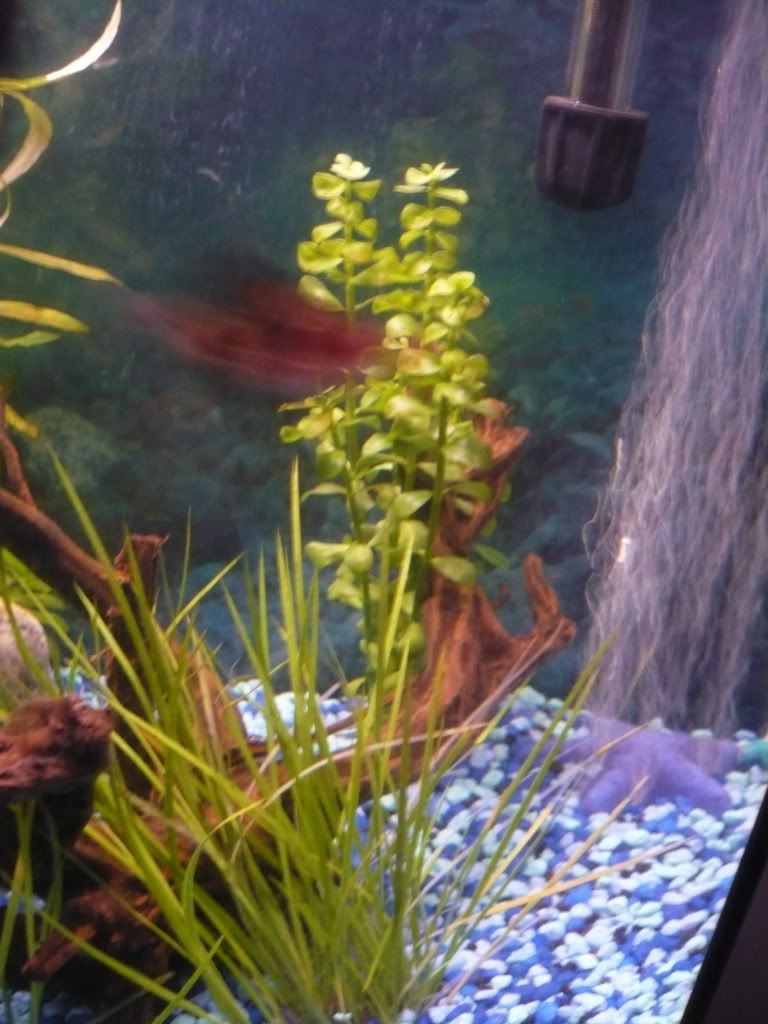 i could speculate but not sure :D front and back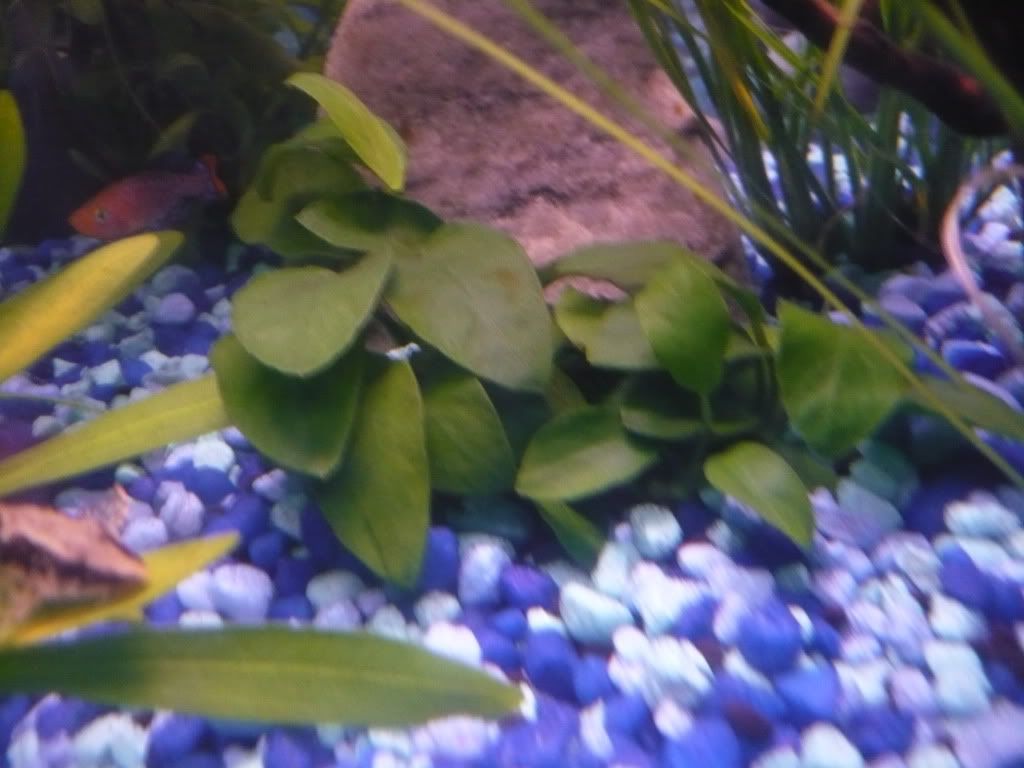 this one im prety sure its a Dwarf Anubias but still could be wrong :P hehe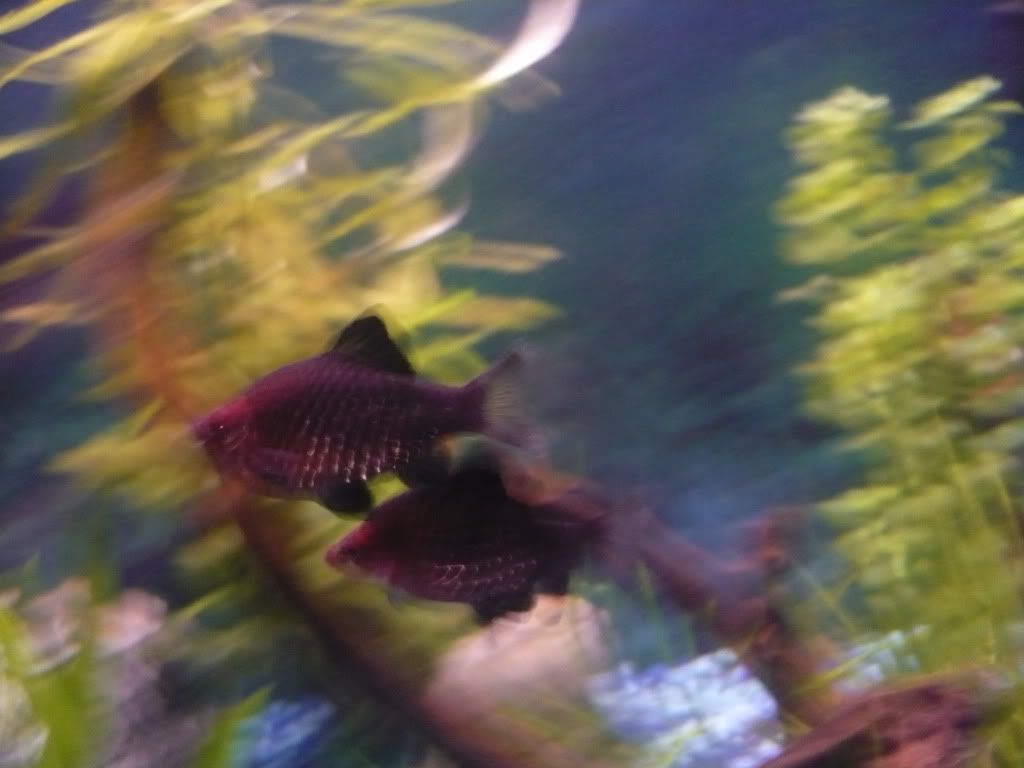 the best picture of 2 of my black ruby barb ...
I think that is prety much it if you guys need more pictures il take as much as you guys need! :) thx!
so would you guys think these plants need more light? or do they seem fine? or maybe co2?
Plant ID, taking photos from top to bottom:
Echinodorus (sword), possibly E. parviflorus [the natural species, not "Tropica" variant]
Ammannia gracilis (probably)
Bascopa (stem plant in back), Eleocharis (commonly Hairgrass, the front plant)
Anubias

On the light, we have discussed options previously. With the fixture you have taking a T8 single tube, the Life-Glo or ZooMed UltraSun would be the best tubes. Stem plants need more light than swords, so observe the plant's response. I have tried several plants over the years; some manage, some don't, and I stay with what will under my light.

CO2 would be pointless with moderate light, it would not balance and be wasted.
---
Byron Hosking, BMus, MA
Vancouver, BC, Canada

The aquarist is one who must learn the ways of the biologist, the chemist, and the veterinarian. [unknown source]

Something we all need to remember: The fish you've acquired was quite happy not being owned by you, minding its own business. If you're going to take it under your wing then you're responsible for it. Every aspect of its life is under your control, from water quality and temperature to swimming space. [Nathan Hill in PFK]
| | |
| --- | --- |
| The Following User Says Thank You to Byron For This Useful Post: | |
good idea I will just keep my money for the next bigger tank il buy Il then put my black ruby barbs in there and make it a better place for them. I was thinking a 120 gallon, I am currently shoping for good substrat for planted aquariu and that would also be good for my barbs and the plants i should be using that are the clossest from what they live in etc
anyways thank for the help all plants seems to be doing fine with the light i got right now just my Echinodorus which was green when i bought it has some red in the leafs, I will just do what you told me too and stick with the light i got
and if need be il transfer them in the new tank il buy
Posting Rules

You may not post new threads

You may not post replies

You may not post attachments

You may not edit your posts

---

HTML code is Off

---