Quote:
Hm. As long as the rock is nice and smooth? I saw some rocks sold at petco that were a lot smoother than the lava rock. But I'm using the lava rock cause it has all these nooks and crannys where I can anchor in my java fern and hopefully it'll take root. I'll look into another alternative.

*edit*

just did a quick search on rock decorations. Read up on some horror stories on cory cats getting stuck in the holes and what not. Will remove and replace as soon as possible, hopefully tomorrow with a smooth rock, or maybe some drift wood. Thanks for the warning 1077!
With those mentioned fish wood would be preferable for several reasons. Nice aquascape.
---
Byron Hosking, BMus, MA
Vancouver, BC, Canada

The aquarist is one who must learn the ways of the biologist, the chemist, and the veterinarian. [unknown source]

Something we all need to remember: The fish you've acquired was quite happy not being owned by you, minding its own business. If you're going to take it under your wing then you're responsible for it. Every aspect of its life is under your control, from water quality and temperature to swimming space. [Nathan Hill in PFK]
Yea, I decided on a second piece of drift wood. Just need to find a piece small enough. Might cut one in half if I find something that I like, but is a little too big.
After going to petsmart to look around, and seeing how they had a plant sale, I finally finished re-organizing my tank. This is it! No more changes! Lava rock is gone, has been replaced with 2 small pieces of drift wood. Added 2 more anubis plants! And it is true on what people say; once you go live plants, you can't go back. All my plastic plants are now gone gone gone! :D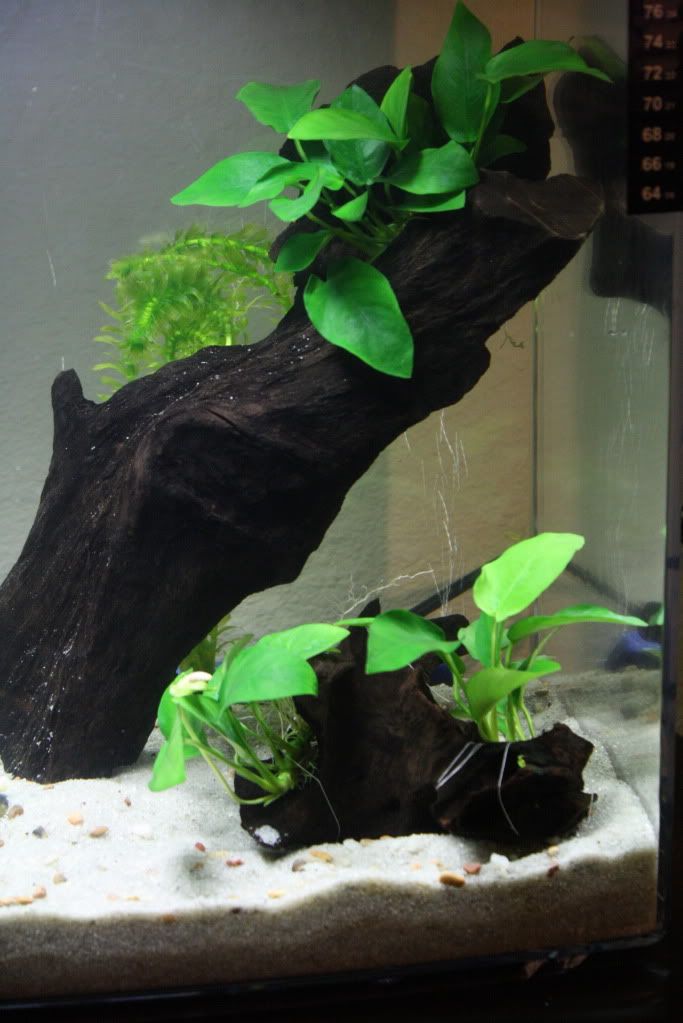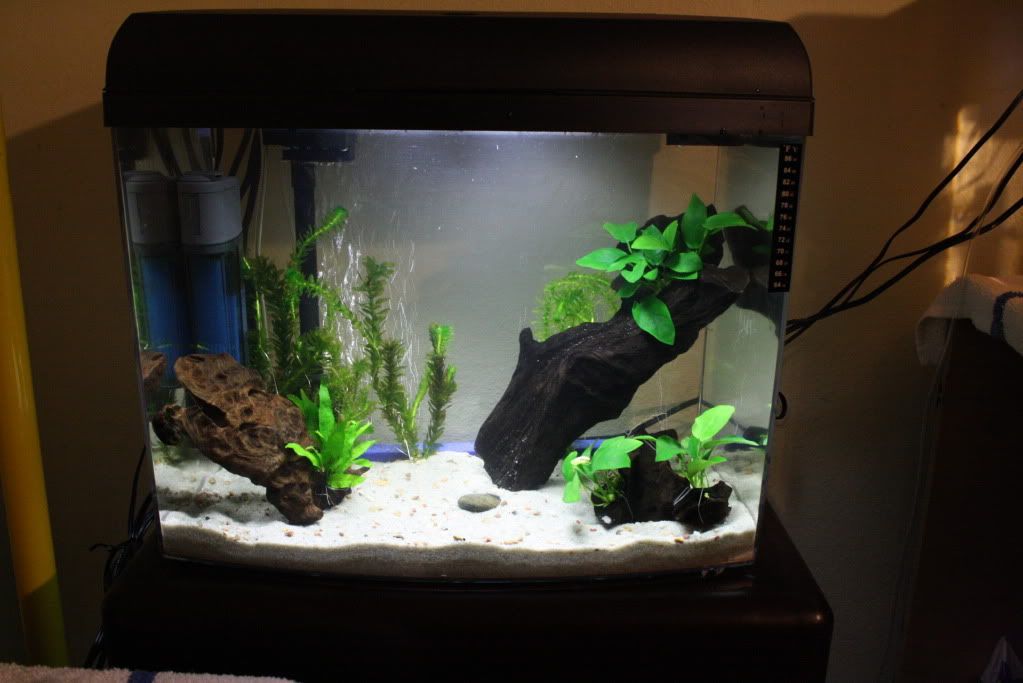 | | |
| --- | --- |
| The Following User Says Thank You to Boredomb For This Useful Post: | |
Yes, indeed, nice job. Byron.
---
Byron Hosking, BMus, MA
Vancouver, BC, Canada

The aquarist is one who must learn the ways of the biologist, the chemist, and the veterinarian. [unknown source]

Something we all need to remember: The fish you've acquired was quite happy not being owned by you, minding its own business. If you're going to take it under your wing then you're responsible for it. Every aspect of its life is under your control, from water quality and temperature to swimming space. [Nathan Hill in PFK]
| | |
| --- | --- |
| The Following User Says Thank You to Byron For This Useful Post: | |
Posting Rules

You may not post new threads

You may not post replies

You may not post attachments

You may not edit your posts

---

HTML code is Off

---