I feed Omega One to my Angels. It's most important to give them a quality food. NLS is a very good food, and I would just stick with that.

Reducing stress quite honestly will give you the best color. I have a couple of the 'zebra' variant, and when stressed or in bright lighting their black bars go invisible and they look more silver. When they're nice and happy, and not under bright lights there bars darken up amazingly. It literally is like night and day!

A natural habitat for these guys (and gals) would be lots of branches and floating plants, with a sand substrate. The floating plants should be thick, so the light below is minimal. They really prefer a dim environment. I don't keep mine too dim, as I have regular substrate plants that need some light, but I do still keep a floating cover for a 'roof'.
Here is a picture of my 'special' Angelfish ... for some reason he has on odd bend in his top and bottom fins. Best guess is a birth defect, but he's certainly my most interesting Angel.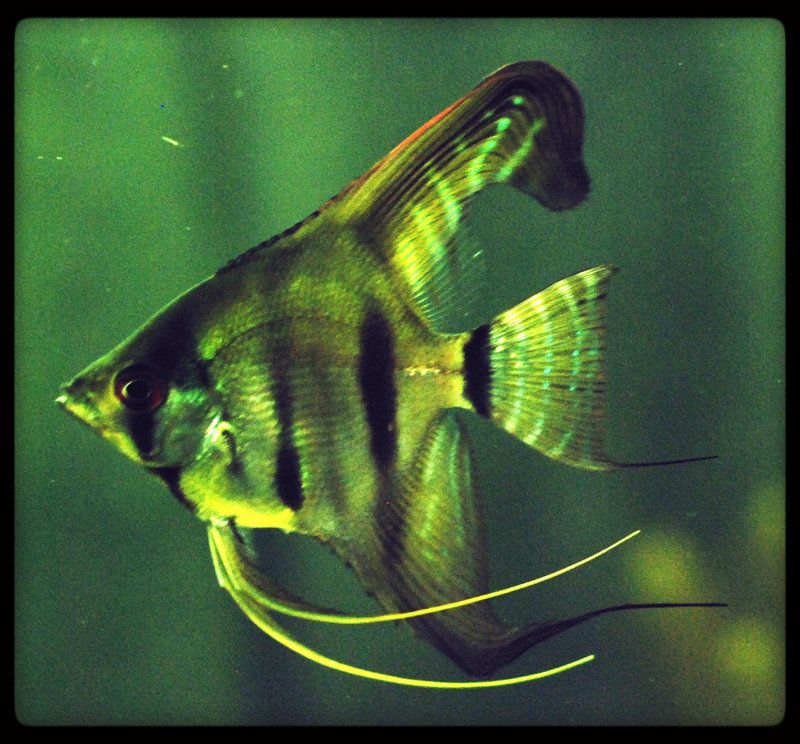 Posting Rules

You may not post new threads

You may not post replies

You may not post attachments

You may not edit your posts

---

HTML code is Off

---