Well not such a good day today and that is besides the -11f and -28 windchill I had to deal with this morning. This is my first time using store bought top soil, usually I dig my soil up but that's easier said then done in the middle of winter. Anyway woke up this morning to the tank smelling, which is a first for me even using a soil substrate. Water was not any cloudier or foamy. I changed 80% of the water and cloned the tank this morning with mature media in an attempt to deal with it. Blah just a wonderful subzero Monday.
Posted via Mobile Device
:/ Bummer! I've never used soil of any type, what do you think happened? Good thing there aren't any critters in there yet! Hopefully the added media and water change will help. . . whatever it was. . . from happening again. Stay warm, doll. I'm whining about our 11 degrees F - I would NOT be happy with those negatives tossed in. . .
Likely had something to do with the soil composition and how it was leaching. I'm back home and currently it is not smelling. I did a nitrite test and that came up zero, however that doesn't rule out that it was just a huge nutrient issue. I have no ammonia test left but if nitrite is zero then ammonia is very likely zero as well since it was just cloned. Hopefully everything stays that way. Its not uncommon to get a bit of ammonia after setting up a soil tank, but getting zero ammonia is also not uncommon.

Yeah it was such a blah monday. Subzero temps -4 was the high without windchill and you don't wanna know what the low or windchill was. And my caecilian was hungery and doing laps around his tank so I shoved some worms in his face and he promptly bit me and now I'm bleeding -_-
Oh my! Better luck tomorrow. . . those sockfish look so harmless! *hands Mika a Hello Kitty Bandaid*
Well figured I should update this. Patience and persistence has finally paid off. This take is now 7.5 weeks old and is now very well planted and stocked with some fish. Nothing has really changed apart from just giving it time to settle. I added driftwood and replaced the HOT magnum with a power driven sponge filter since the HOT could not handle the amount of debris. Fish are currently a random mix of about 12 wcmm, one leopard daino, a really fat glo fish, 3 old dyed white skirt tetras, and 3 corys. Most of the latter were given to me.
This was at about one week old. The very first plants I stuck in here when it was a day or two old turned to complete mush, and I mean completely. It was almost impressive how fast they died. I stuck more plants in later and after quite a few large water changes. A lot of these plants did get pretty shocked but a most have recovered.
And about 3 weeks old it was starting to grow in.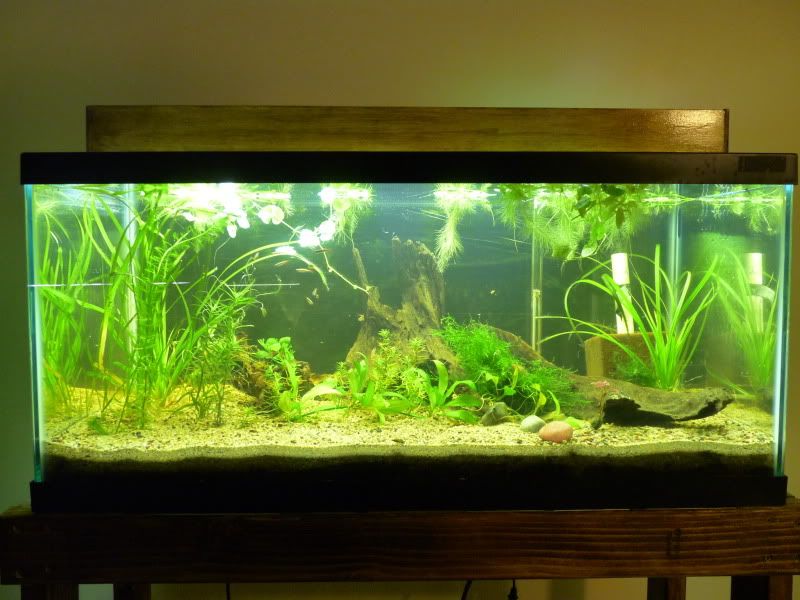 Then 5 weeks old.
And lastly today. This was also its similar appearance last week. In the course of about 18 days its produced over a pound of salvania and dwarf water lettuce. I removed 1/2 pound 10 days ago and a 1/2+ again today. I've started heavily controlling the floating plants as their light blocking and nutrient absorption is very handy at times but can also be a hindrance once the rest is established. The water lettuce I also find messy as it likes to shed parts of its roots alot. I am dosing fertilizers, heavy like always
. Same dosage my 55 high tech tank is getting along with 50% water changes weekly. It has been running the full lighting 108 watts or 2.7 wpg of spiral CFLs for 12 hours a day. I will post some pics of the trimmed tank tomorrow.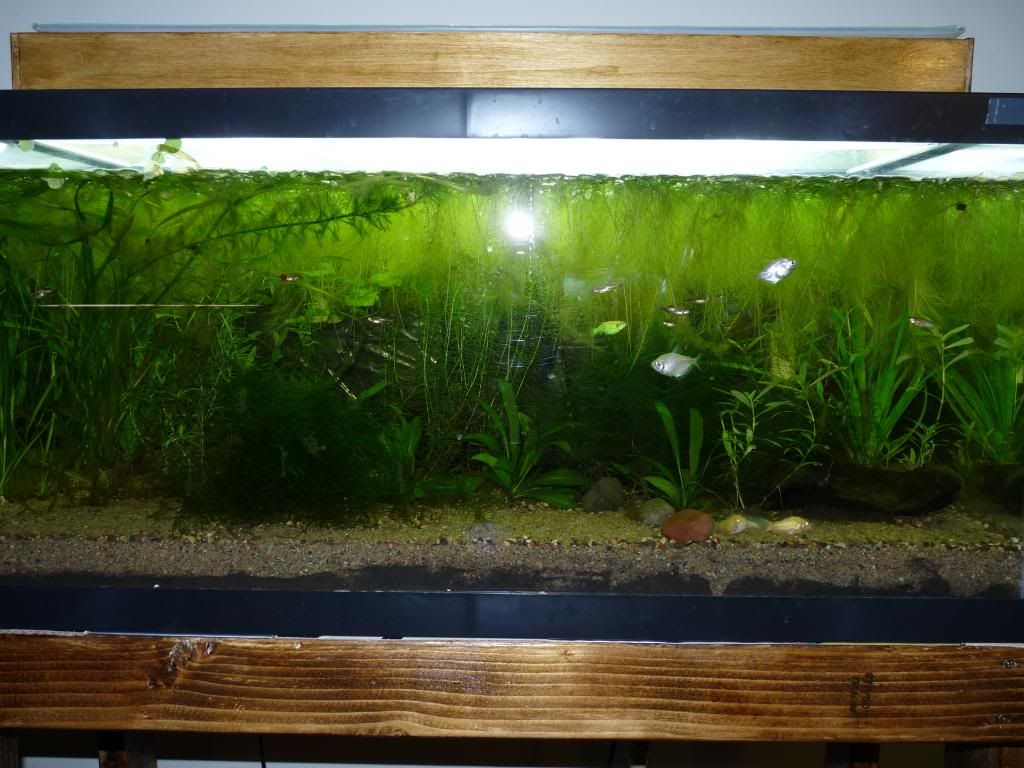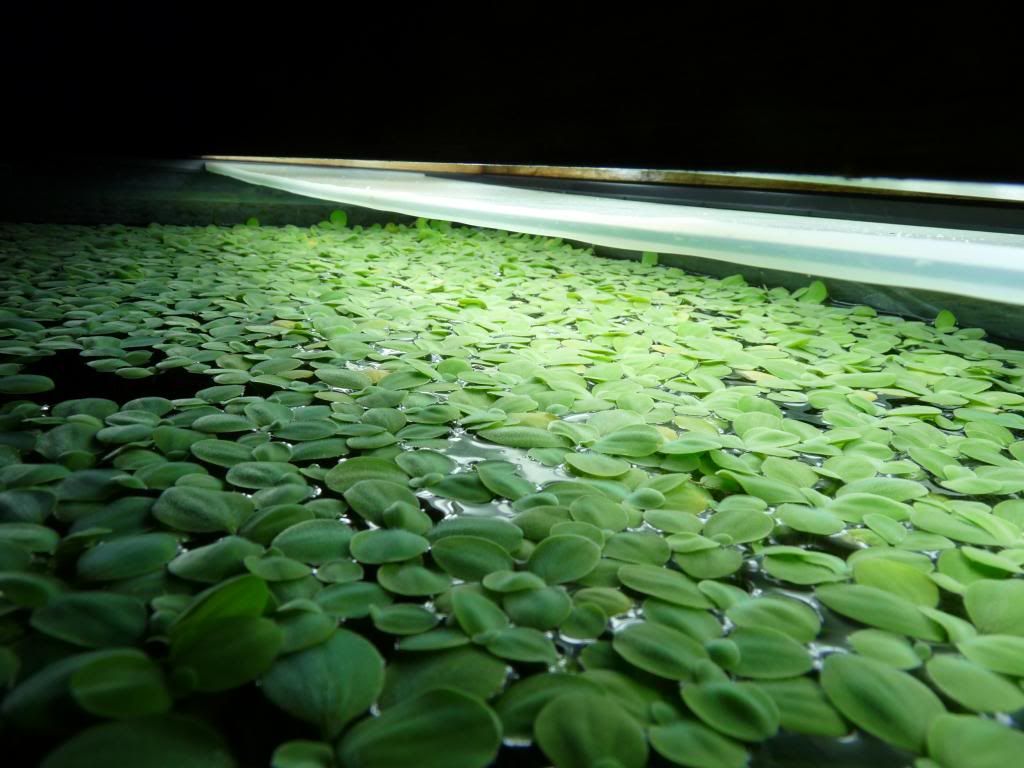 Hah! Amazing!
And this one is low tech, but the high light and high ferts are working awesome.
Posted via Mobile Device
Posting Rules

You may not post new threads

You may not post replies

You may not post attachments

You may not edit your posts

---

HTML code is Off

---