Hey everyone, as a way to keep my beneficial bacteria alive while I treat my two goldfish in their 10 gallon tank, I pulled out all the gravel, decorations, plants, etc, and put it into this nifty giant brandy glass I have.
The glass held about 2.5-3 gallons of water after I had all the decor in it, and I put in a little 3" crayfish to keep the tank from being fallow.
The tank currently has a black and white mixed gravel as a substrate, a bunch of bacopa, some pvc tubing covered in java moss, a few java ferns, some fake plants, some lava rock, a chunk of lace rock, and a little PVC shrimp hotel pyramid.
No heater or filter, I plan on taking care of it the same as my 1 gallon shrimp tank, with just small regular water changes, and hoping the established beneficial bacteria survived and will do it's work well enough for this to work out in the long run.
I don't know if this is a horrible idea, or a good setup, but I figured I'd throw some pictures up here to see what everyone thinks.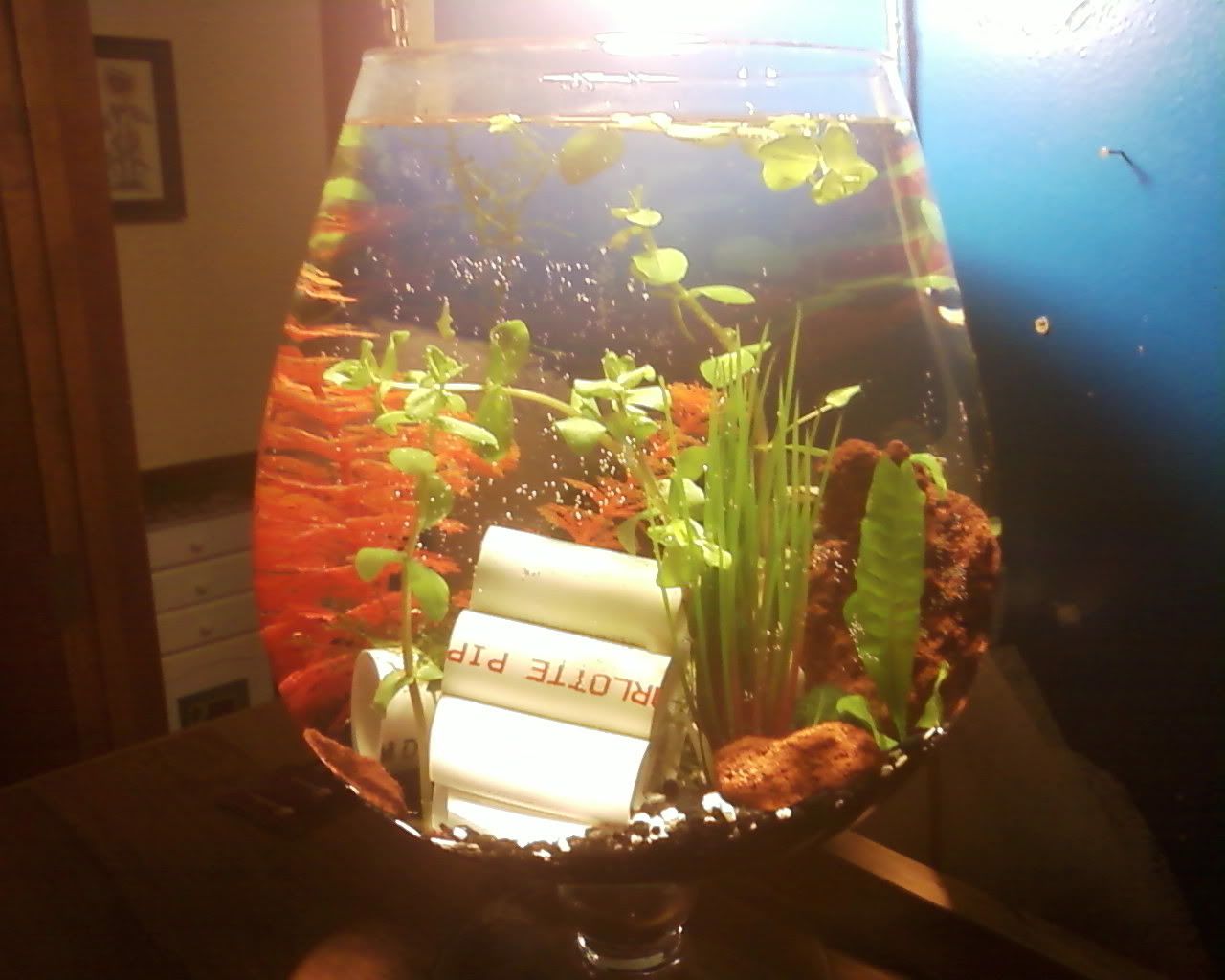 The Brandy Glass
Another Angle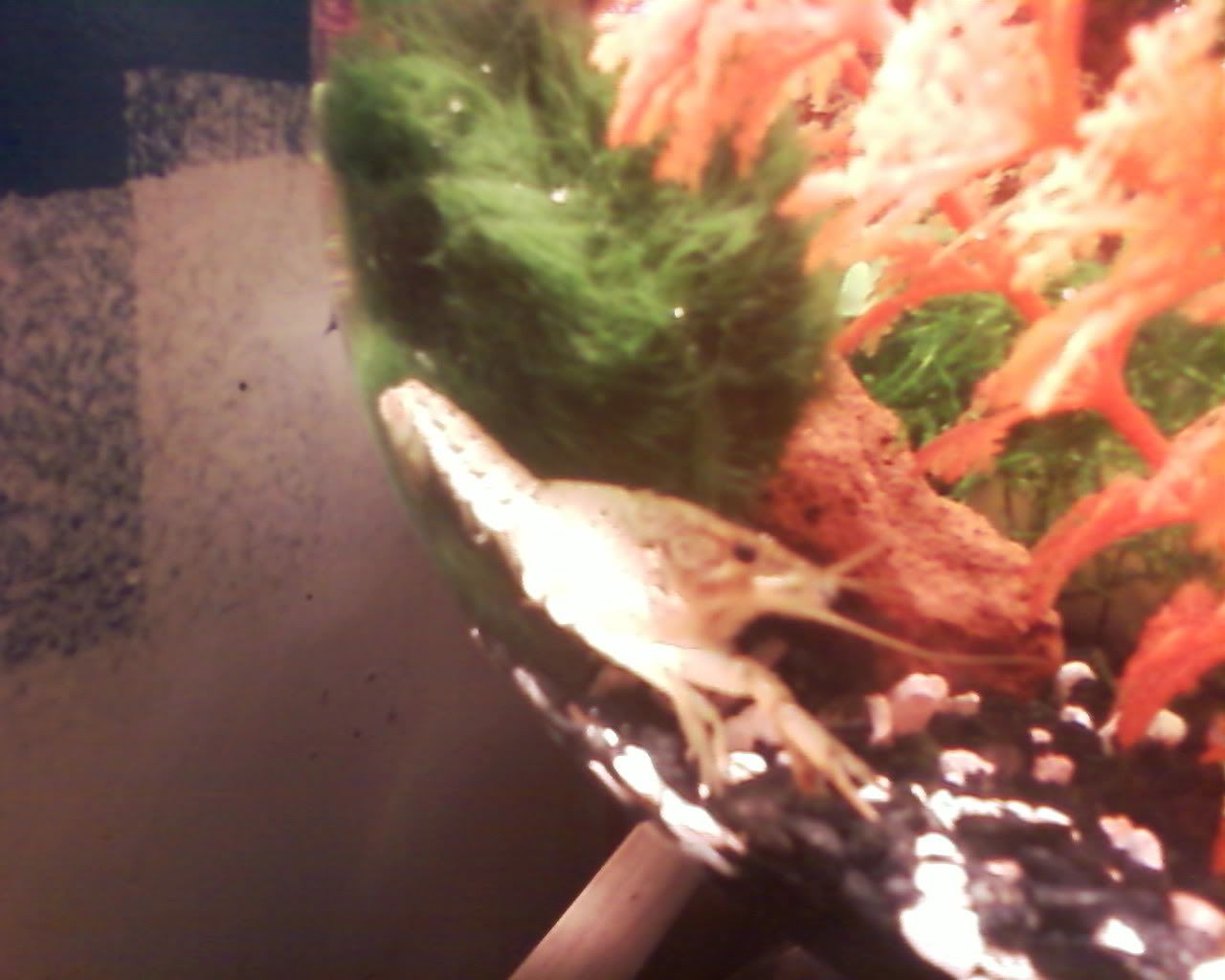 Lobby the Crayfish