Black Spot Dwarf Gourami Dorsal Fin?
---
I've had my dwarf gourami for about a month now. The other day I noticed in the middle of his dorsal fin there is a little dark brown or black spot. I looked around online and couldn't find anything similar to my situation. He hasn't lost his appetite and he is still as active as could be, I just don't like this spot. It's visible on both sides of the fin. I have a few pictures but he doesn't hold still so they aren't the best. It's just a difference in coloration, though, so you get the idea.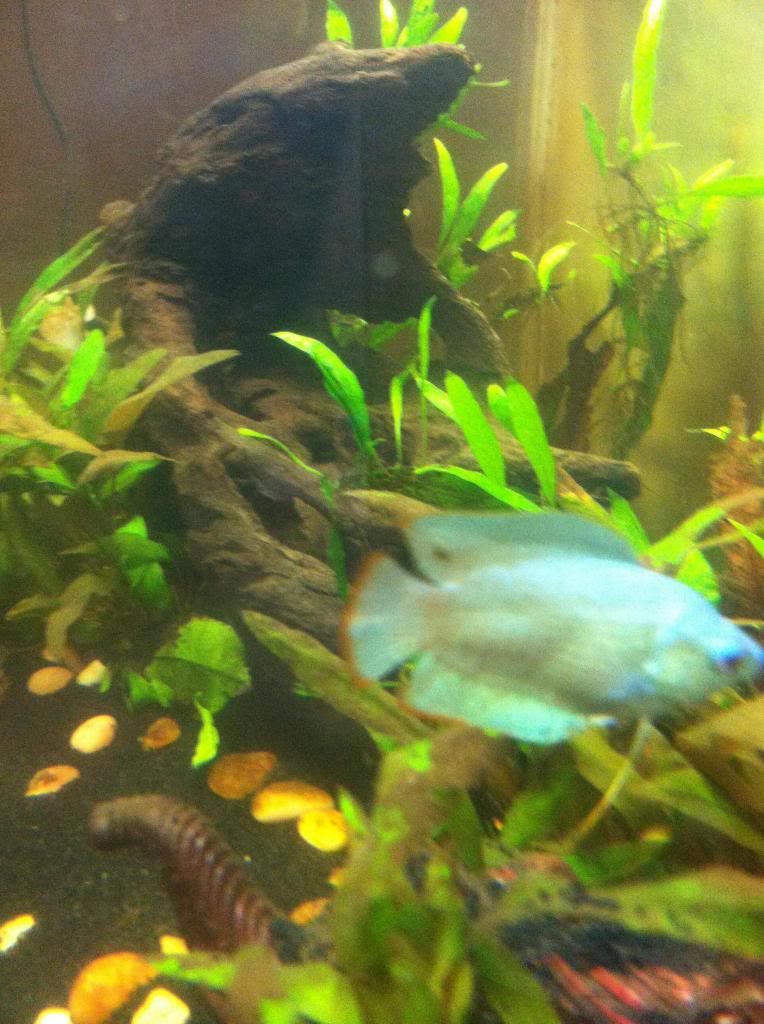 I don't think it is anything but a discoloration. If it starts to look like a gel, then hit me back. Very doubtful, but a possibility.
Posting Rules

You may not post new threads

You may not post replies

You may not post attachments

You may not edit your posts

---

HTML code is Off

---