All established items to setup 1g Seem workable?
---
Hey everyone, I just set up my 1g mini triangle tank, after some asking around it seemed like it should work how I set it up.
I have 2 slightly less than golf ball sized chunks of lava rock that have been in my established tank for about a week, some java fern and a small chunk of a moss ball from my established tank, and sand that I had in a cup in my established tank for a few days.
I took a gallon of water right out of the established tank to use(since the shrimp has been living happily in that water for awhile, rather than re-acclimating him to new water)
Tha tank now has the sand substrate, the 2 lava rocks, about a half dozen leaves of java fern, the little golf ball sized moss bal, about 5 malaysian trumpet snails, and my little roughly 1" amano shrimp Bruce.
I have a desk lamp behind the tank for light during the day(a normal 40w bulb now, but grabbing a flourescent tomorrow for it) and I made a kind of cool blue LED "moonlight" setup for night, from what I read and asked and such it seems like this should all work just fine, I just wanted to get everyone final thoughts.
I will grab a sponge filter if it seems that important to have with one little shrimp, but I would prefer not having to, same goes for an airstone if need be.
Just finished setting it up a little bit ago and took a few pictures, so I'd love any feedback good or bad!
Thanks as always!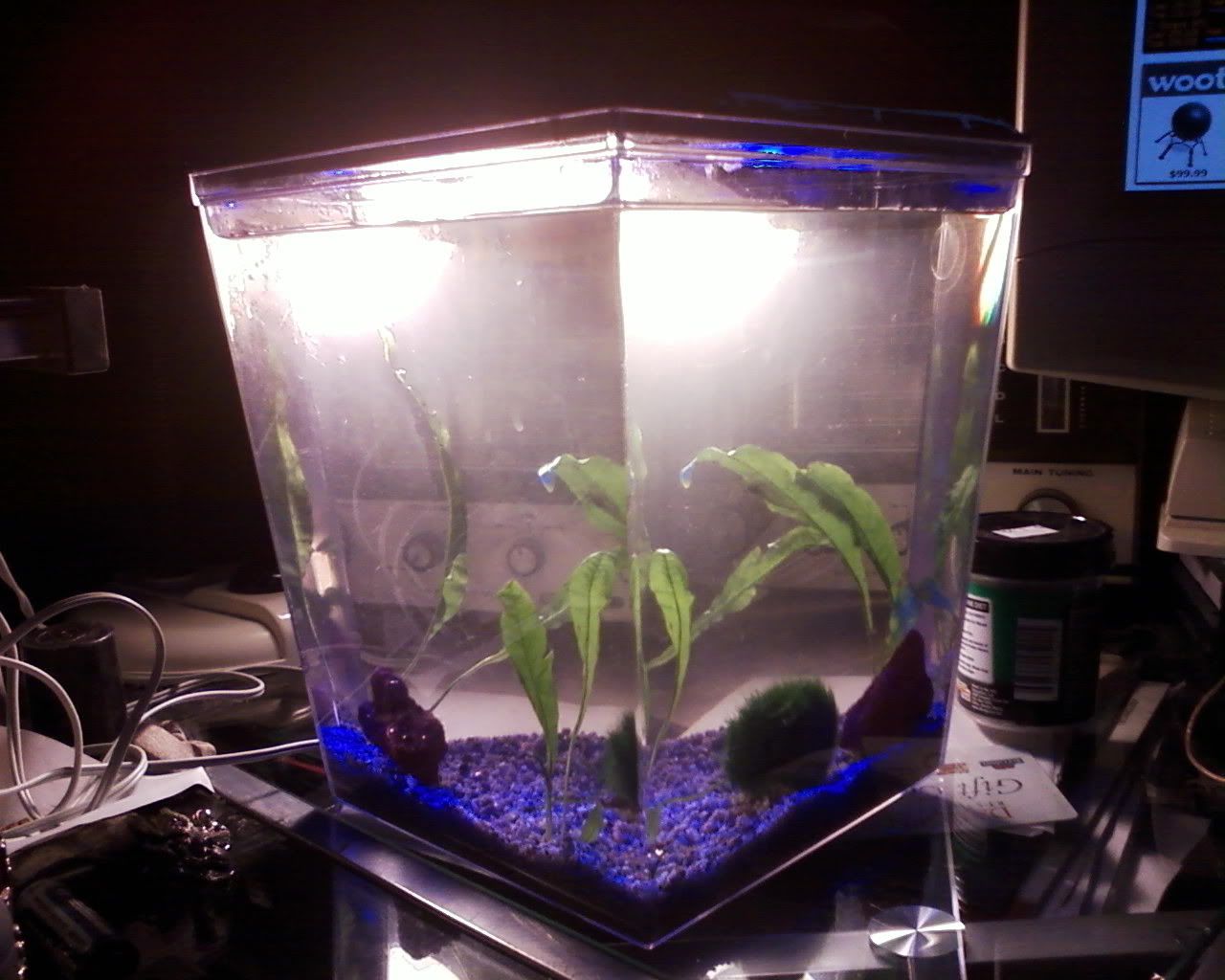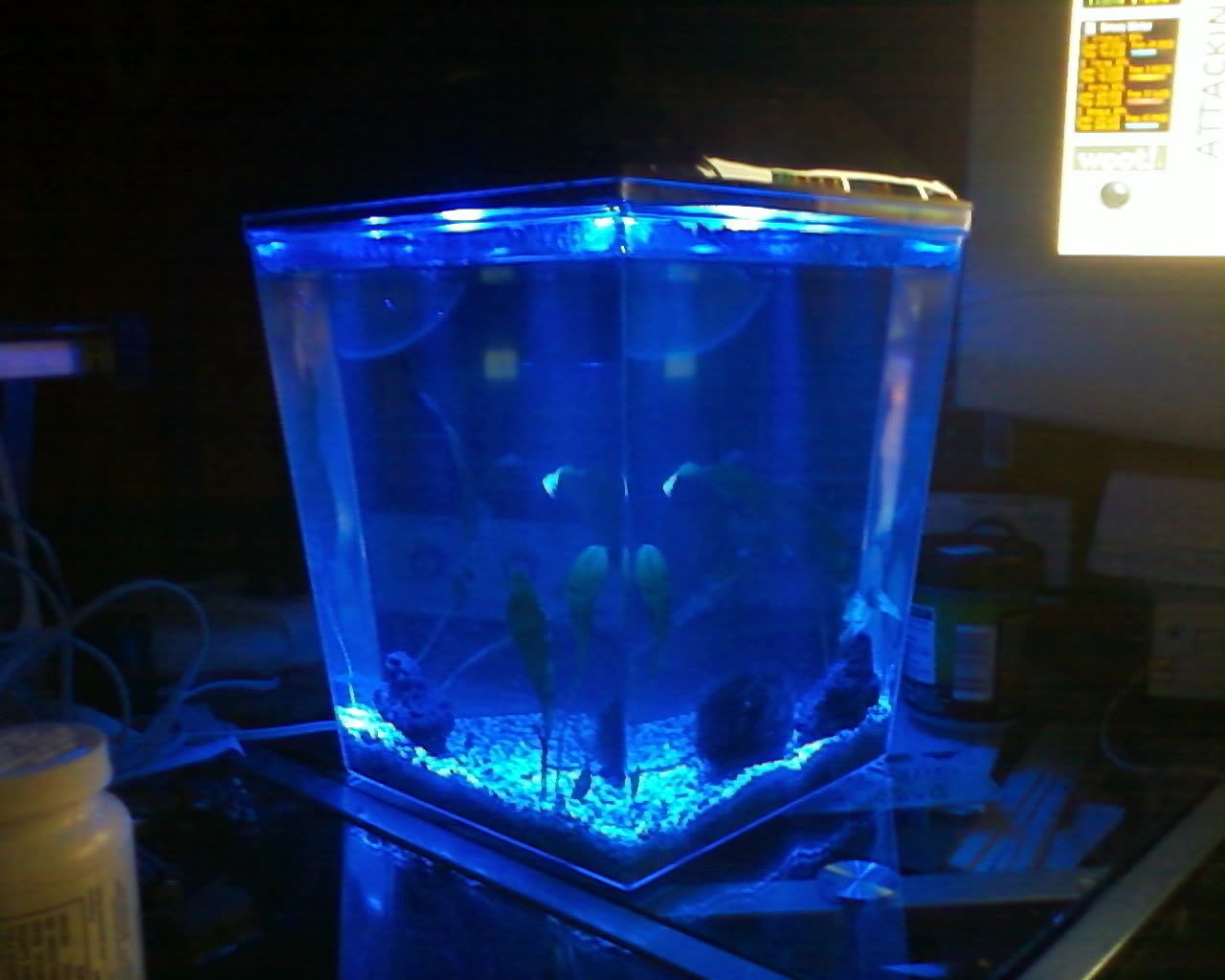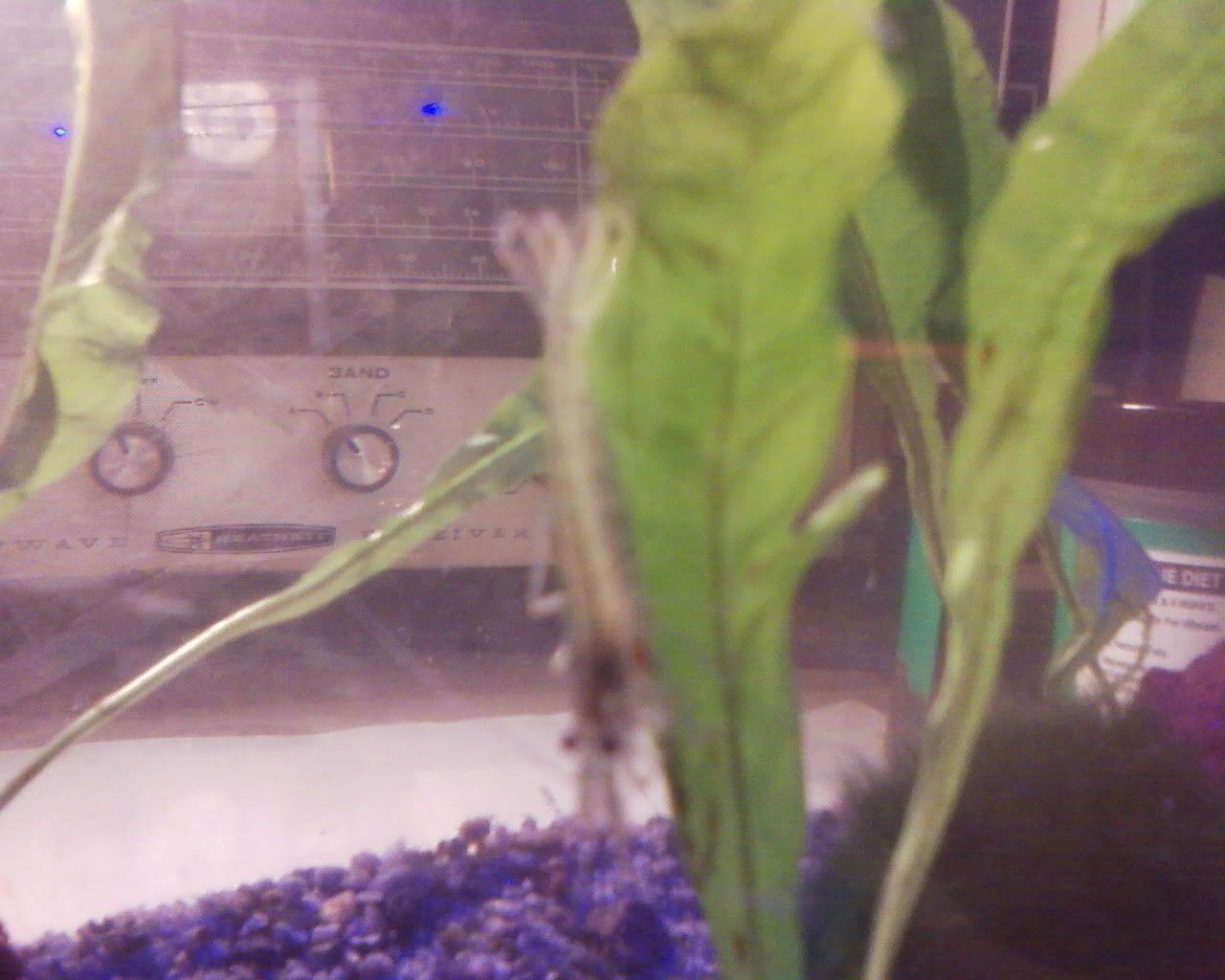 Well, he terrified me this morning, I woke up and turned on the lights, and I just see him sitting there lifeless, looking like he's just barely stuck to a lava rock, I move the tank a little and he just kind of sways and does nothing at all, just when I'm about to get extra depressed, I see him eating on the other side of the tank.

First time my shrimp have molted lol, caught me off gaurd.

He seems to be doing well after almost a day though, acting just like he did in the established tank.
Similar Threads
Thread
Thread Starter
Forum
Replies
Last Post
a couple new Items

Rogergolf66

Saltwater Journals

8

02-15-2007

10:24 AM
Posting Rules

You may not post new threads

You may not post replies

You may not post attachments

You may not edit your posts

---

HTML code is Off

---