55 and 30g I bought today, possible fish id
---
Let me just start out with I never find deals ever. So I grabbed a paper today and there's a lady selling two tanks a 55g and a 30g make an offer, I call she wanted $125. I go look at them the water is so dirty (brown) you can't even see the fish. Don't mind the kids beating on the glass and chasing the fish around with a net. I ended up buying both tanks for $75, they are dirty and smelly and now I have an extra 15 fish I've gotta find homes for. Catfish, plecos and I think convicts. I'll post pics of the fish later. I've gotta start washing this stuff. The fish look bad and the catfish are at least 8-12" who's knows what I just got myself into. Anyone want some fish? lol
Yikes, I would have walked away unless she was giving me the tanks. Wouldn't want to chance getting a sick fish.
Quote:
Let me just start out with I never find deals ever. So I grabbed a paper today and there's a lady selling two tanks a 55g and a 30g make an offer, I call she wanted $125. I go look at them the water is so dirty (brown) you can't even see the fish. Don't mind the kids beating on the glass and chasing the fish around with a net. I ended up buying both tanks for $75, they are dirty and smelly and now I have an extra 15 fish I've gotta find homes for. Catfish, plecos and I think convicts. I'll post pics of the fish later. I've gotta start washing this stuff. The fish look bad and the catfish are at least 8-12" who's knows what I just got myself into. Anyone want some fish? lol
Good luck I am sure the fish will be much happier and healthier in new homes
The fish don't seem sick just unchanged water, to small of a tank, wrong tankmates I'm pretty sure they'll be fine if they make it threw the initial shock, I had no way to acclimate them so I had to throw them all into a 90g I have. They are only in with one of my fish that was in time out so no worries of any of my other fish getting sick. I'm uploading pics now I'll have them up in a few.
Here they are, I'm also gonna post these in the classifieds if anyone wants them. Are all of those convicts? I'm figuing common pleco's 2, channel catfish?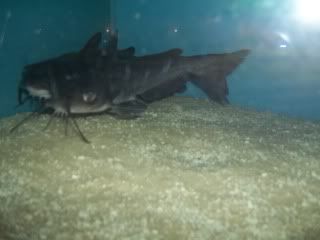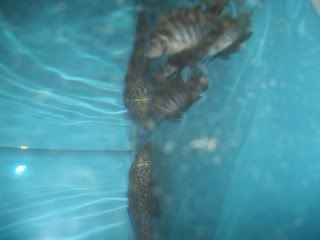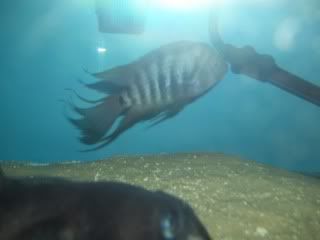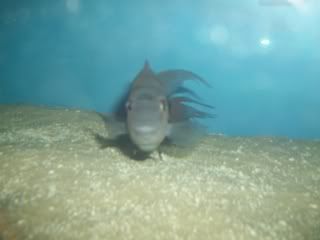 Posting Rules

You may not post new threads

You may not post replies

You may not post attachments

You may not edit your posts

---

HTML code is Off

---