10 gallon tank
---
check out my tank. How long do you think I can keep my jack, convict, and two small texas cichlids in this ten gallon?
thanks for looking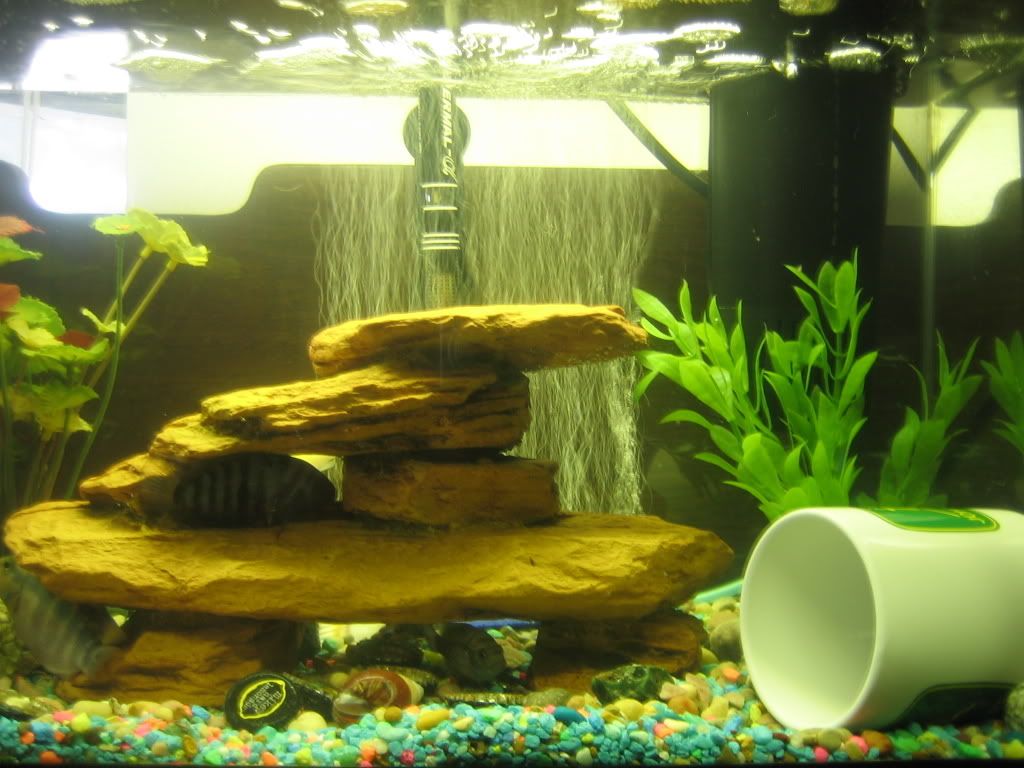 [/img]
I've yet to keep those kind of fish but the answer would probably be not long due to their size and territory requirements. You'll probably end up with a lot of fighting and stress. I seem to be one of the few proponents here of the idea that you can "overstock" a tank if you compensate with overfiltration and water changes but that applies to more peaceful fish that aren't going to squabble for turf. To be honest judging by the picture they're already lookin pretty big for such a small tank.
You'll need to upgrade the tank now in my opinion. The only fish that would fit in your tank is the convict. The rest should be rehomed. Adult Texas cichlids can reach 8 inches or more.
---
Sent from my desktop or phone or whatever else I am holding on to

I'm ready for the pressure.
The drama and the pleasure!

If there is one thing I want to see here, it's HUMOR.

I believe I can fly!
I believe I can touch the sky!
I think about it every night and day!
I stand in awe of my body.

yeah, umm...those fish are already to big for that tank. Cichlids are very aggressive fish, and should not be kept in a 10 gallon. Not to mention the fact that they wont fit into them in a month. You may wnt to consider something like a 55 gallon.
Posting Rules

You may not post new threads

You may not post replies

You may not post attachments

You may not edit your posts

---

HTML code is Off

---