I hope so too!
here's more! with actual IDs. lol
bacopa sp japan moxed with staurogyne repens... ludwigia sp. red
left to right...
HC, random moss, Java fern trident, littorella uniflora between the rock, bacopa Japan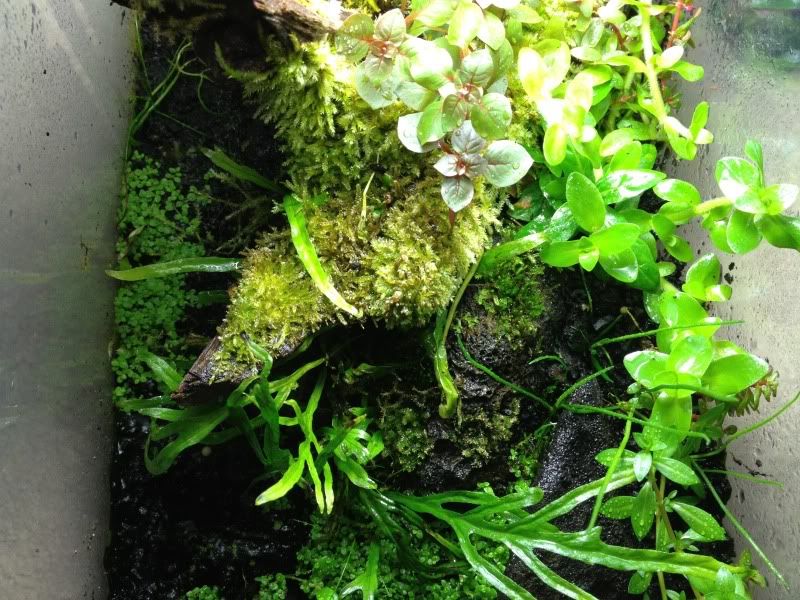 Ludwigia arcuata smothering my poor downoi yet again... glosso in the bottom left side... microsword on the bottom right side
Crazy tall marsilea quadrifolia...and rotala gialai, rotala rotundifolia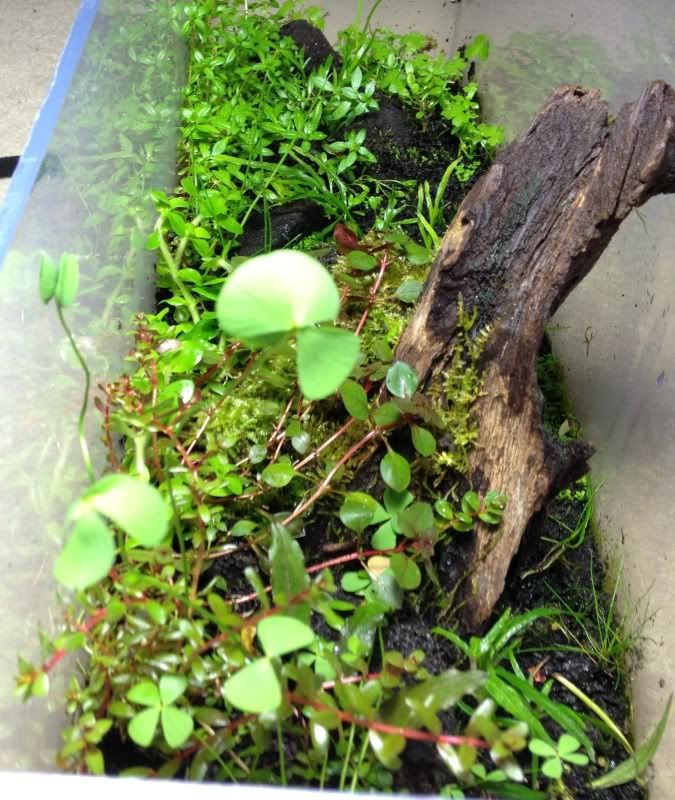 this was 8 days ago, taken from a similar angle :)
posting it here again so growth can be compared~
---
Last edited by ao; 05-18-2013 at

05:12 PM

.
STOP MAKING ME JEALOUS!!!

Thanks for the plant ID's. . . I've been wondering exactly what it is you have growing in there. The growth you're getting in this setup is astounding, and . . .just. . . GORGEOUS!!!
Its all SOOO pretty!!! I hope mine gets there. wow. its just so lush.
Posted via Mobile Device
Thanks XD I think it's pretty too! But only in the morning when the walls are not all fogged up~
Here's a pic of my moss taking over my HOB...
stingy darker green submersed growth and light, more rigid emmersed growth...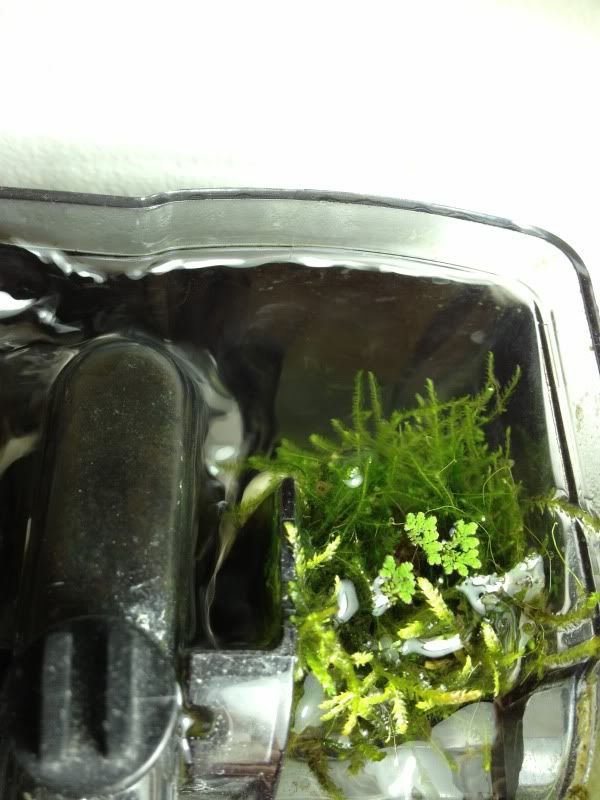 i have whatever came with the filter. It 's this sponge block. The moss is actually just clippings that got sucked through the filter and got stuck on top. I added to it later :)
That is a gorgeous picture!!! I love mosses!!!!
That picture is stunning - and so is the plant! I'm with Izzy on this one. Moss = <3 What kind is it?
Posting Rules

You may not post new threads

You may not post replies

You may not post attachments

You may not edit your posts

---

HTML code is Off

---