Gorgeous! I love all of your gorgeous floaters!!! Are the Red Roots as difficult to keep alive as their reputation would have me believe?
XD mine's been doing well~ I need to remember to pull it out next time I wantto do some tank nuking
Those are such cute little flowers!!! Do they have a fragrance? Or are they just pretty?
THEY SMELL LIKE TINY!!!!

(cutest smell EVAH!)

*SWOOOOONS*

I covet ALL of your red floaty plants. . .
o_O smelling like....tiny???? *sniffs
Elephant ear betta went to a new home today! 125gallons!
In other news... le horned betite I photographed for a snail ID yesterday~
Annddd i got new plants today.
plus the emmersed is due for yet another trim. wanna see how long I can go without a trim???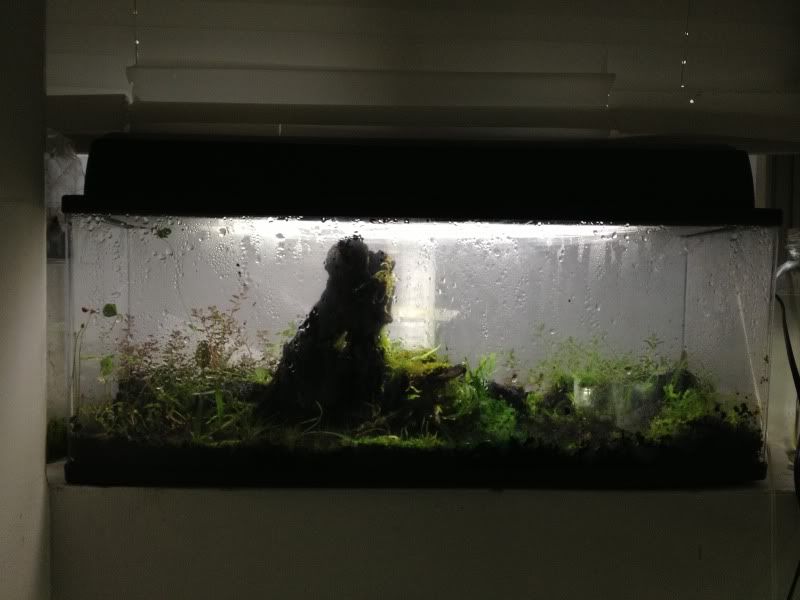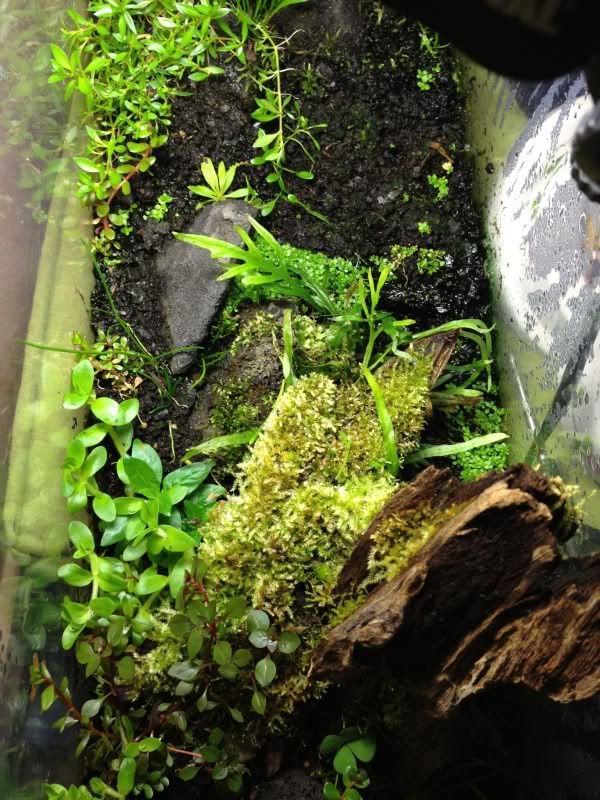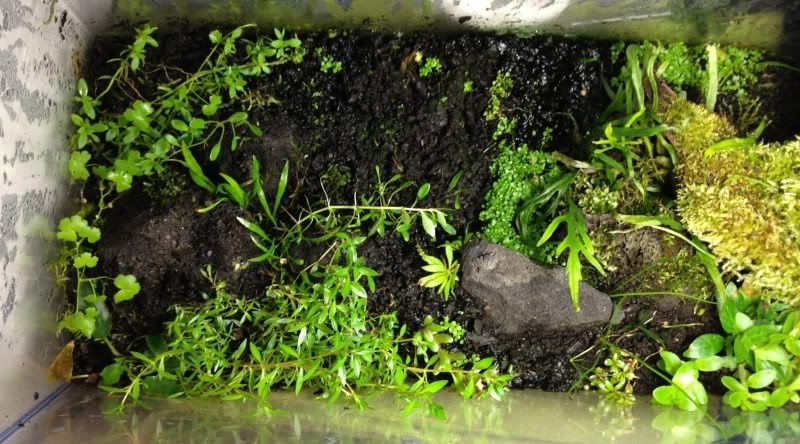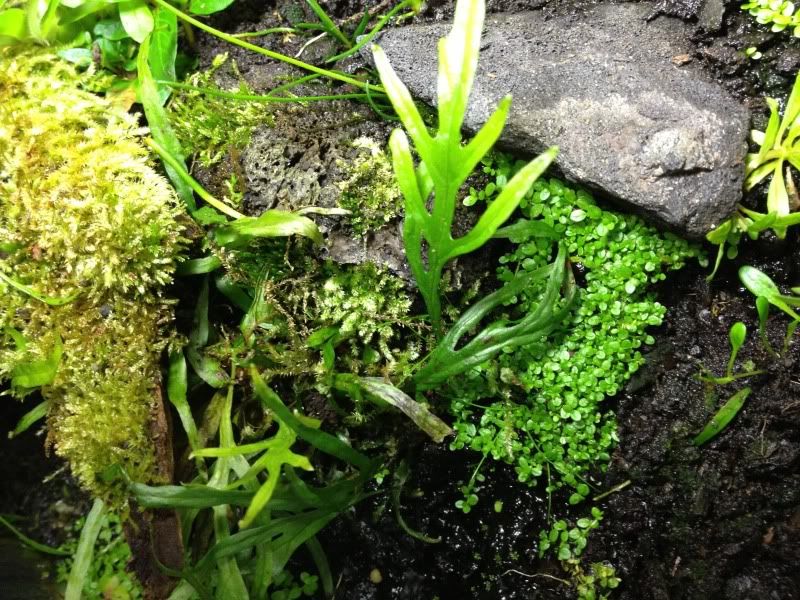 have you had any problems with wood molding? Last time i tried DSM, I had to remove all my wood hardscape cuz it started growing this white fungus on it.
hmm... not at all. the moss has really taken over most of the wood though... but I have another dsm and there's no mould. the tank is fairly dry compared to dsm standards.
I seem to be missing a ghost shrimp :( need to double check when I get home T_T
Shipped some plants to redchich last week... hopefully I didn't accidentally pull a poor shrimp out with the plants.
A long over due update on my DSM (i doubt it will ever be flooded.... i really like it dry.)
Everything is dont melting (thank goodness) most of the HC died off. three surviving clumps are making a come back. I attribute the melt off to over fertilisation >.<
lots of algae on the substrate :)
the moss is turning out really nice and lush (under the brown bits)...
and if anyone wants to know how to id peacock moss an xmas moss emmersed... peacock moss seems to grow darker...
hair grass is sneaking under the rocks to the front. will need to pull those out when they grow thicker.
xmas moss making a nice green come back beneath the brown. much lusher peacock moss behind the mess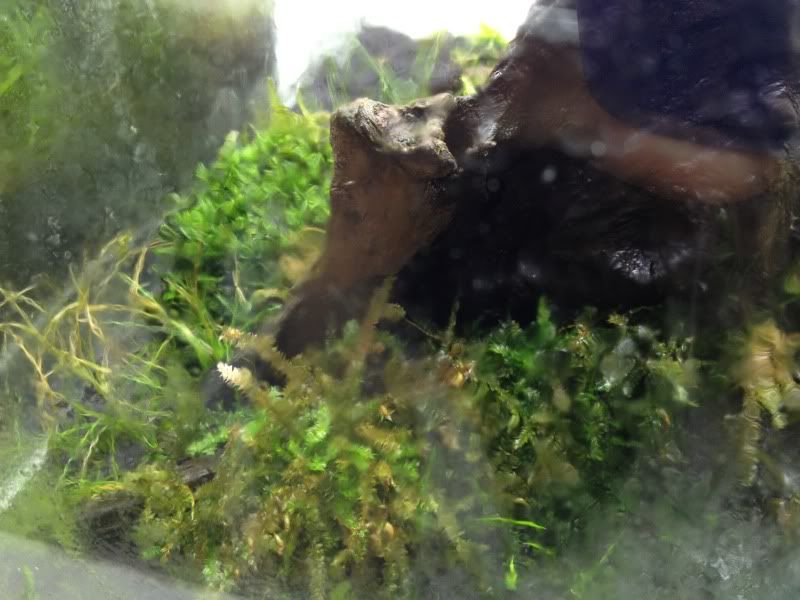 whats left of the HC and more moss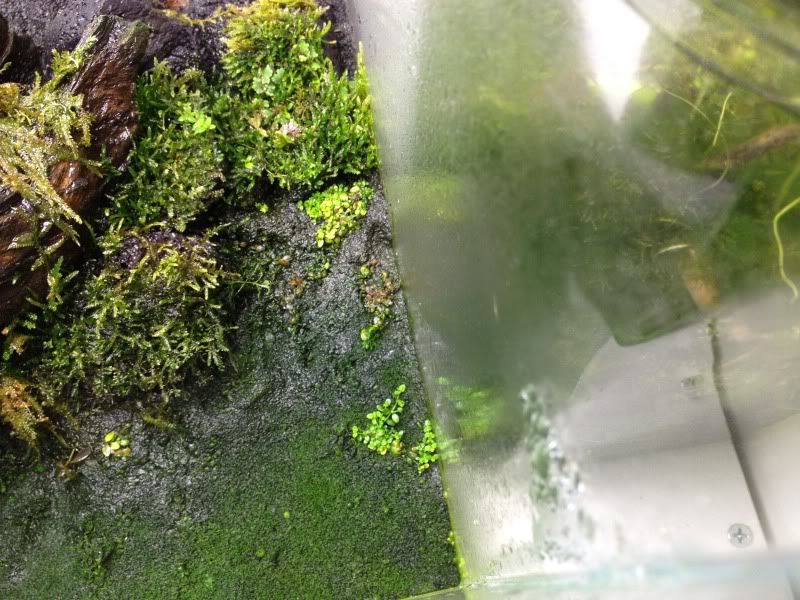 blurry hair grass photo >.<
So pretty! I love these updates you give on your immersed setups! It's something really different and I like it! Hopefully you and Bekah can inspire some more people to try it out this summer!
Posting Rules

You may not post new threads

You may not post replies

You may not post attachments

You may not edit your posts

---

HTML code is Off

---