Help Identifying Eel
---
My dad came home the other day from Petco and brought home a freshwater eel. My dad talked to the man that worked there, who claimed to be a marine biologist. My dad didn't write down what species it is, so I was hoping to get some of your opinions.
Also, I have been trying to feed him/her thawed shrimp, but he's not taken any interest in it. Any thoughts on what to feed it?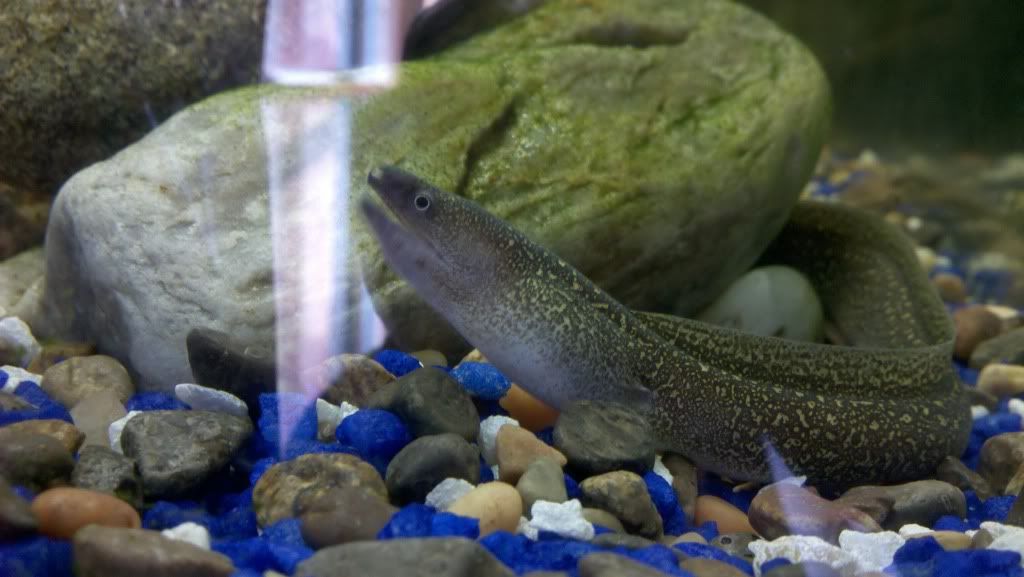 Thanks
It's one of those moray eels (
Gymnothorax
sp.). They're marine species.
---
Sent from my desktop or phone or whatever else I am holding on to

I'm ready for the pressure.
The drama and the pleasure!

If there is one thing I want to see here, it's HUMOR.

I believe I can fly!
I believe I can touch the sky!
I think about it every night and day!
I stand in awe of my body.

Yea that looks like a "freshwater" moray eel. I put the freshwater in quotes because although they can live in fw temporarily, they are disease prone and will not thrive in fw.
---
Do fish get thirsty?
white eel
---
hi i have a large white eel in my 5ft setup and need some help identifying what species he is,any help would be great thanks.
Posting Rules

You may not post new threads

You may not post replies

You may not post attachments

You may not edit your posts

---

HTML code is Off

---