African Butterfly Fish
---
I recently put one in my tank and these are excellent fish. He is very interesting to watch, and seem very relaxed, provided that a few floating plants are in place. He attacks his food with great ferocity, and gets along nicely with my Betta, despite that they're both top dwellers. There's enough room for the both of them. :o
I'll post some pictures soon.
I can't wait to see the pics.
---
Sent from my desktop or phone or whatever else I am holding on to

I'm ready for the pressure.
The drama and the pleasure!

If there is one thing I want to see here, it's HUMOR.

I believe I can fly!
I believe I can touch the sky!
I think about it every night and day!
I stand in awe of my body.

I'll take them tonight during feeding. I've decided to name him Hook, since I noticed he has minor damage to his right 'wing'. The end of it seems to be missing slightly, resulting in a 'hook' at the tip of his fin. Yesterday he attacked the Mysis shrimp I fed him so voraciously that water actually splashed out of the tank. He has great power for only a 2-inch long creature.
8) 8)
Here are some pictures I took while feeding him last night: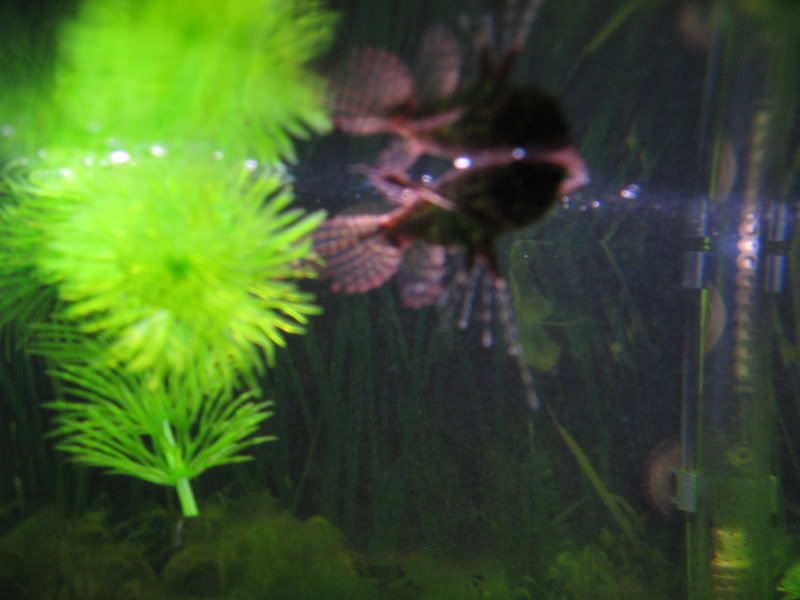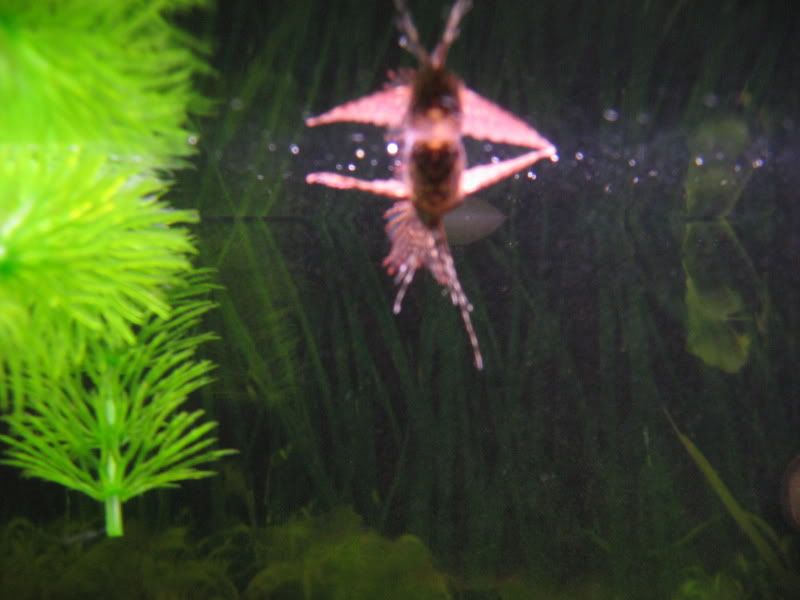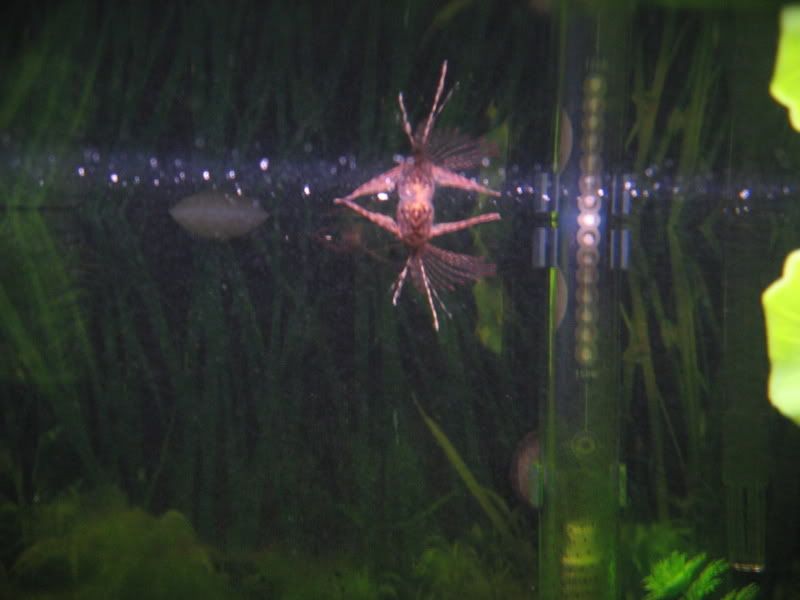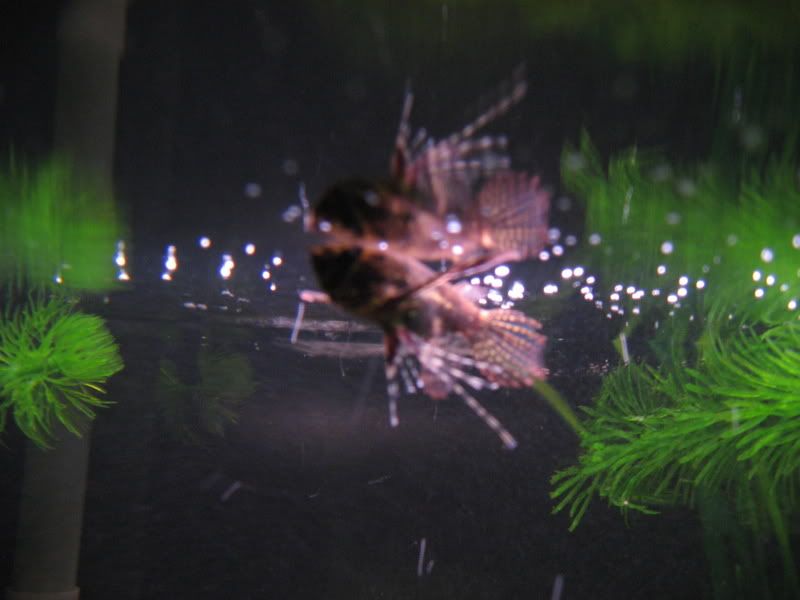 A nice fish indeed.
Posting Rules

You may not post new threads

You may not post replies

You may not post attachments

You may not edit your posts

---

HTML code is Off

---